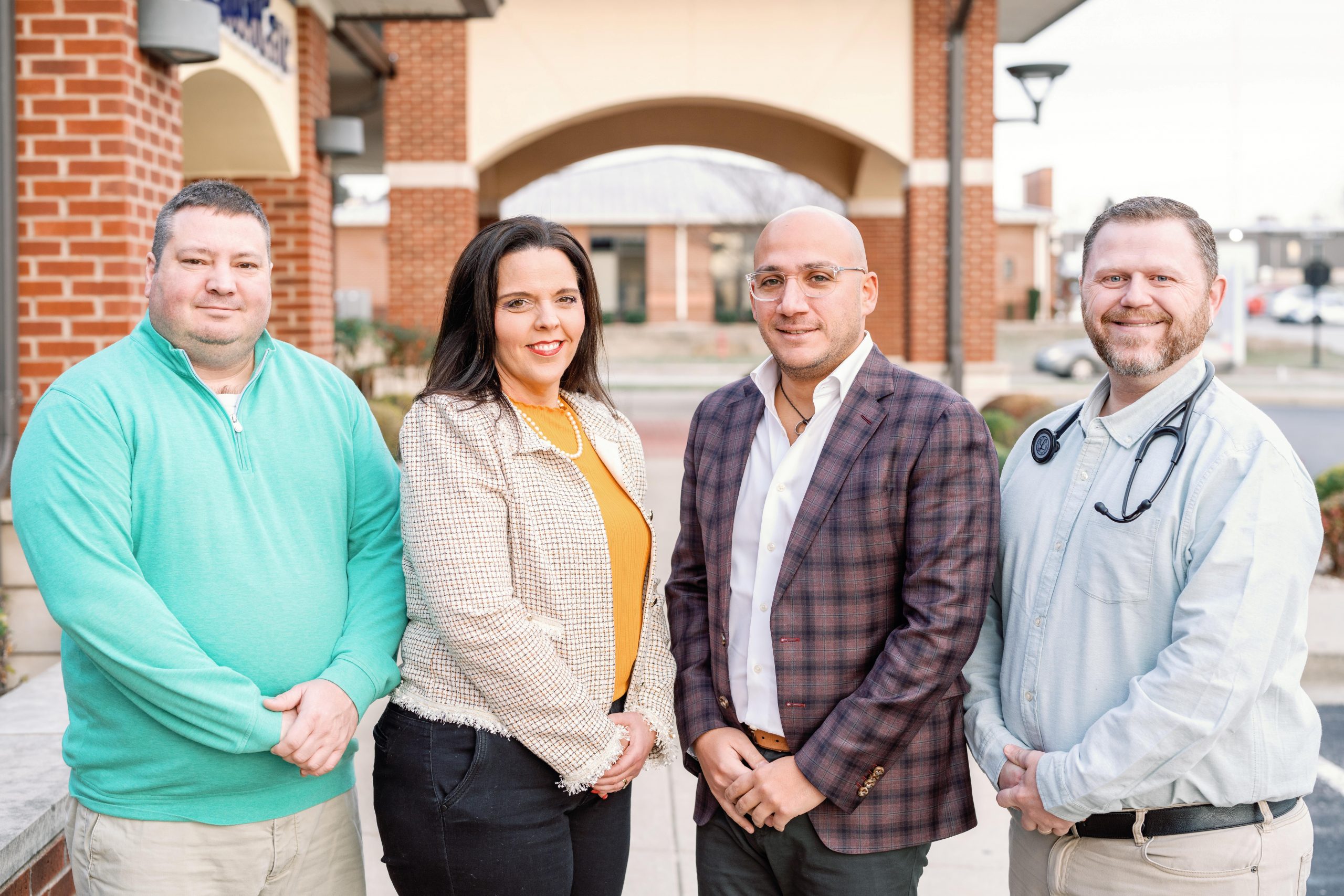 SOMERSET, Ky. — The Lake Cumberland Weight Loss Center unveiled a new name and brand to reflect better the services provided to patients. Lake Cumberland Weight Loss Center will now be called Cumberland Bariatric Institute. It will continue to provide services to patients in the same location and under the direction of Dr. Joseph Eid and Dr. Benjamin Stivers, who have been part of the medical staff at Lake Cumberland Regional Hospital since 2020 and 2014, respectively. While the practice is getting a new look, it's important to note that the care provided is not changing. "We want to emphasize that only the practice name and brand change. Patients will receive the same high-quality care as always, with the same physicians and staff and in the same locations," added Parker. Dr. Joseph Eid and Dr. Benjamin Stivers have led the practice for the last year and are both minimally invasive and robotically trained bariatric surgeons. Dr. Eid received his medical degree from the University of Balamand in Beirut, Lebanon, and completed his residency at Providence Hospital in Detroit, Michigan. He received his fellowship in minimally invasive foregut and bariatric surgery at the University of Nebraska Medical Center in Omaha, Nebraska. Dr. Benjamin Stivers received his doctorate of medicine from the University of Louisville School of Medicine and completed his residency at the Jewish Hospital in Cincinnati. Dr. Stivers serves as a proctor for Intuitive Surgical, where he trains other physicians on how to use the Da Vinci Surgical Robot.  Dr. Eid and Dr. Stivers have completed hundreds of robotic surgeries, including bariatric surgeries, for patients across the Commonwealth.
For patients ready to start their weight loss journey but not ready for surgery, medical weight loss services are also available under the direction of Robin Goff, APRN. Following a health evaluation, Robin Goff and the team will help patients develop a personalized plan that meets their weight loss goals in a safe, medically supervised, supportive environment. The plan will typically involve exercise, lifestyle counseling, and a healthy meal program that delivers taste and nutrition in a low-calorie package.  Patients may also be prescribed medication that can boost results and help curb appetite.
Cumberland Bariatric Institute will continue to offer patients the same compassionate, comprehensive care that has been a hallmark of the practice for years. The practice's multidisciplinary approach to bariatric services includes surgical and medical weight loss providers working collaboratively with dietitians, insurance and intake coordinators, psychologists, and experienced surgical teams to ensure successful, safe, quality care at every patient's weight loss journey.
Lake Cumberland Regional Hospital, where Eid and Stivers perform all surgical cases, features comfortable, private rooms where bariatric patients can receive pre-and post-operative care all in one location. Additionally, the hospital has added new equipment and remote patient monitoring capability to create a more patient-centered atmosphere for all.