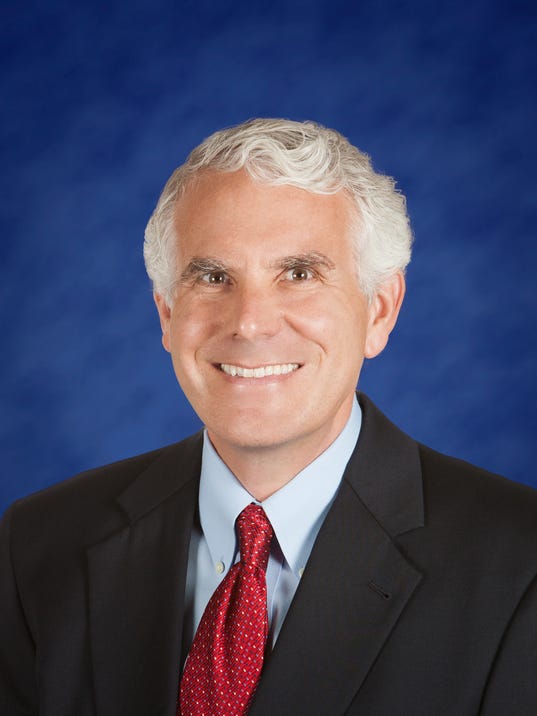 LOUISVILLE, Ky. — The University of Louisville has hired seasoned physician and innovator Steven Goldberg to help guide research-backed healthcare innovations to market. Goldberg will serve as an entrepreneur-in-residence, or EIR, through the UofL Office of Research and Innovation. In this role, he will work with UofL to connect inventions to industry and startups.
Goldberg brings nearly 30 years of experience as a medical doctor and C-suite executive, previously working for major brands and startups including ExpressScripts and Aetna Inc. Goldberg recently retired as chief health officer of clinical laboratory Quest Diagnostics, where he also supported the enterprise investment fund and new ventures.
"UofL is doing some really interesting and impactful work in developing new diagnostics, treatments and therapies," Goldberg said. "I'm excited to work with the team and with the university's researchers to help drive those innovations to market and clinical settings, where they can help patients."
Goldberg joins a class of EIRs that currently includes seasoned founders Alice Shade (healthcare), Tendai Charasika (software), Bill Dawson (health and biotech) and Chirs Bailey (manufacturing). Shade joined as part of the second round of EIRs in 2020, followed by Charasika in 2021 and Dawson and Bailey in 2023.
The EIR program is led by the Office of Research and Innovation's UofL New Ventures team, which focuses on launching startups around research-born tech. The EIR program is in partnership with Amplify, an organization working to grow Louisville's entrepreneurship ecosystem, with funding from the Kentucky Cabinet for Economic Development.
"We're thrilled to have Dr. Goldberg join our team, and for the continued growth of the entrepreneurs-in-residence program in partnership with Amplify," said Will Metcalf, a UofL associate vice president for research and innovation. "Our EIRs bring incredible experience and connection to UofL – Dr. Goldberg is the perfect example of that, joining us through a connection with another EIR, Alice Shade. His experience in health and medical innovation is a powerful addition to our already strong team and will undoubtedly drive innovation forward."