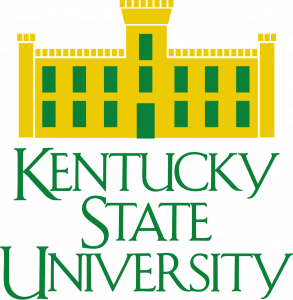 FRANKFORT, Ky. (May 21, 2018) – This month, Kentucky State University will relaunch its state-of-the-art child development center as an innovative education and research model for 4-H youth programming. The Rosenwald Center for 4-H Youth Development will hold its grand opening event on Thursday, May 24 at 3:30 p.m. At that time community members will have the opportunity to visit with staff and tour the facility.
In the newly repurposed center, Dr. Travella Free, assistant Extension professor and 4-H youth development specialist, and her team will develop and implement programs such as 4-H clubs, 4-H camps, in-school and after-school programs to give youth safe and supervised places to spend time and the chance to learn new skills, develop their interests and spend meaningful time with their peers and mentors. These 4-H programs are designed to serve children and youth in kindergarten through eighth grade. 4-H enrichment activities focus on the sciences, health and well-being and civic education and will be delivered through curricula developed by KSU 4-H staff and the National 4-H Council.
4-H is an important part of Cooperative Extension. More than 279,450 youth from all across Kentucky—approximately 35 percent of the K-12 population—participate in 4-H. Nationally, nearly 6 million youth participate in 4-H programs.
"Youth build key life skills by participating in hands-on activities," Free said. "Our goal is to increase opportunities for youth with accessible, inclusive, high-quality, educational youth development programs."
The Rosenwald Center is a 15,000-square foot facility that was constructed with funding from the U.S. Department of Agriculture (USDA) and completed in January 2013. The center has six classrooms, three observation rooms, four offices, one large multi-purpose room, one conference room, and a fully-certified kitchen. Its design allows Kentucky State University students to observe practices in teaching and learning in classroom settings.
Kentucky State professor Dr. Herman Walston is already utilizing the center. He was awarded a capacity-building grant through the USDA to implement an after-school mentoring program for African-American and Hispanic youth. Walston's program aims to develop a positive youth development mentoring after-school program to serve 75 at-risk youth ages 10-17. It will also assist families of the youth, maintain and increase parenting skills, as well as provide learning experiences for Kentucky State students studying early childhood development, family and consumer sciences and food and agricultural sciences.
The Rosenwald Center for 4-H Youth Development is located at 315 Maryland Avenue in Frankfort. The open house event begins at 3:30 p.m. and will continue through 5 p.m.