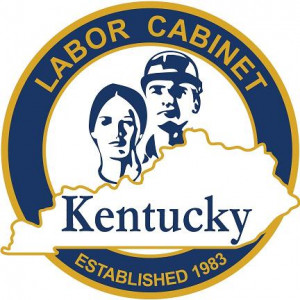 FRANKFORT, Ky. (May 21, 2017) – The largest annual gathering of workplace safety professionals from companies all across Kentucky gathered in Bowling Green for the 34th Governor's Annual Safety and Health Conference.
Representatives from 45 companies who earned the prestigious Governor's Safety and Health Award during the last year were in attendance to help celebrate Kentucky's all-time low Injury and Illness Rate.
"Our administration has been relentless in our efforts to make Kentucky attractive to job creators while also promoting workplace safety initiatives for the employees who keep Kentucky moving forward," said Gov. Bevin.  "Our hard work is evident in the state's record-low workplace injury and illness rate, while also having a record-high number of Kentuckians working, and a record-high $9.2 billion in economic investment that was made in our state last year.  An educated, healthy, and safe workforce is imperative to ensuring that our current record-setting economic trajectory continues. I applaud the exemplary work of the 45 companies that were recognized at this year's Safety and Health Conference."
"I am proud to report Kentucky once again set a record for workplace safety," said Labor Secretary Derrick Ramsey. "In 2016, Kentucky's workplace injury and illness rate dropped to 3.4 per 100 full-time employees. This marks the lowest rate ever for Kentucky and demonstrates the tremendous progress that has been made since the federal government began collecting this data in 1996, when Kentucky reported an incident rate of 8.4. Such an achievement is a tremendous credit to employers and employees who have embraced a culture of safety in their workplace, but it is important to remember that there is always more work to be done."
The Labor Cabinet's Division of Occupational Safety & Health Education & Training leads the Cabinet's proactive efforts to create safe and healthful workplace conditions, including overseeing a web-based training service called Etrain (KYSAFE.KY.GOV). This online training module offers a variety of safety and health training topics, certificates, and live and recorded webinars all at no cost.
In addition to Etrain, the Cabinet provides free consultative services to employers across Kentucky on ways to increase workplace safety – including how to improve injury and illness rates. Services include free on-site consultations to all employers, as well as other compliance assistance, educational materials, and class-style training for all employers.
Last year, the Division conducted 254 free on-site visits, or "consultative surveys," for employers across Kentucky. As a result of these confidential surveys, employers corrected 1,790 serious conditions that could have affected up to 55,136 employees and could have resulted in enforcement penalties of up to $12,530,000.
To view the most recent Bureau of Labor Statistics report that describes the number of recordable incidents per 100 full-time employees, click here.
For a complete list of all 45 Governor's Safety and Health Award recipients, including the total number of hours that employees worked without a lost-time injury or illness, click here.