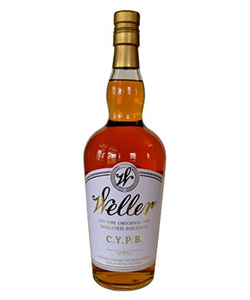 In 2015 Buffalo Trace distillery launched a "Craft Your Perfect Bourbon" website, part of a lighthearted attempt to teach people about bourbon.
The interactive experience allows fans to choose their bourbon recipe, warehouse placement, age and proof.  In just over two years, 100,239 bourbon drinkers completed the process of "crafting" their perfect bourbon.
So what did professed bourbon fans choose? The overwhelming number chose a wheated bourbon recipe aged for eight years. Most chose for their barrel to mature on the top floor of the bourbon warehouse and ultimately be bottled at somewhere between 90 and 99 proof.
In response, Buffalo Trace Distillery will be releasing a new edition of W. L. Weller Bourbon called "CYPB" – short for Craft Your Perfect Bourbon.
As directed by fans, this bourbon will be made from a wheat recipe, aged eight years on the top floors of the warehouses, and bottled at 95 proof. Although very limited, one batch of this new bourbon will be released each year, beginning this summer. The recommended price is $39.99 for a 750ml bottle.
"Although we certainly didn't set out to produce a new bourbon based on this 'Craft Your Own' experience," said Kris Comstock, senior marketing director, "the results are overwhelmingly consistent, so why not give whiskey drinkers what they want?"