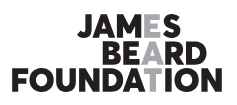 LOUISVILLE, Ky. (July 16, 2018) — Woodford Reserve announced Monday a new partnership with the James Beard Foundation, furthering its commitment to being a culinary and flavor leader in the spirits industry.
The partnership includes a sponsored scholarship for beverage studies and sponsorship of the "Outstanding Bar Program" award given annually at the James Beard Awards. In addition, Woodford will be a premier sponsor of James Beard Foundation's Taste America, which will visit 10 cities this fall to celebrate America's diverse culinary culture and highlight the foundation's commitment to food system and industry issues such as food waste reduction, sustainable seafood and women's leadership.
"Woodford Reserve and the James Beard Foundation share a dedication to quality and flavor, and this partnership will showcase our shared passions," said Mark Bacon, senior vice president and global brand director of Woodford Reserve. "This attention to details and dedication to flavor is why Woodford Reserve is recognized as the World's Finest Tasting bourbon."
The Woodford Reserve Beverage Studies Scholarship is designed to help aspiring beverage professionals further their skills — and is one of several programs designed by Woodford Reserve to celebrate classic cocktails and the people who craft them. Applicants must be currently enrolled — or planning to enroll — at a licensed or accredited program of study for beverage, wine studies, Viticulture & Oenology, or a related field. Applications for the 2019 James Beard Scholarship Program will open on April 1, 2019. For more information, please visit jamesbeard.org/scholarships.
The Taste America dinner series will kick-off Aug. 1 at the James Beard House in New York with an invitation-only reception featuring dishes from James Beard Award-winning chef Traci Des Jardins alongside 2018 Outstanding Bakers Belinda Leong and Michel Suas.
Taste America's 2018 dinner events — featuring Woodford Reserve cocktails and food pairings and some of the nation's top James Beard Award-winning chefs — will stop in Austin, Boston, Chicago, Los Angeles, Louisville, New Orleans, Philadelphia, Phoenix, San Francisco and Seattle.
For more information and tickets, visit https://www.jamesbeard.org/tasteamerica.