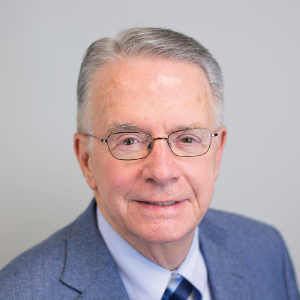 LOUISVILLE, Ky. (July 18, 2018) — The Foundation for a Healthy Kentucky announced Wednesday that Lawrence Prybil, former associate dean of the University of Kentucky College of Public Health, is the newest member of its 15-person board of directors.
Prybil has been appointed to complete a term that ends in December 2019; he will be eligible for two additional three-year terms thereafter.
"We've had the tremendous privilege of working with Larry for many months, as he donated considerable time and expertise to our governance review process," said Ben Chandler, president and CEO of the Foundation. "Without exception, his contributions have been key to enhancing the efficiency and effectiveness of the foundation's governance structure. I am certain that Larry will be among the most active and engaged board members in the foundation's history."
According to Foundation Board Chair Mark Carter, "Larry has both the resume and the demonstrated experience to help lead the foundation, as it transitions to a leading health policy advocate in Kentucky. He is an impressive addition to the foundation's board and its work with coalitions and organizations throughout Kentucky to improve the health of our residents."
Prybil is a community professor at the University of Kentucky College of Public Health. He also has held senior executive positions at two of the nation's largest nonprofit health systems, including 10 years as CEO for a six-state division of the Daughters of Charity National Health System (now Ascension Health).
In addition, Prybil is a professor emeritus at the University of Iowa, where he served as associate dean and senior adviser to the dean in the College of Public Health.
Prybil is recognized for his expertise in governance and executive leadership, having directed a series of national studies on the topic.
He earned his master's and doctoral degrees from the University of Iowa's College of Medicine and is a Life Fellow in the American College of Healthcare Executives. He has served on the governing boards of hospitals, health systems, state hospital associations, the American Hospital Association and other nonprofit and investor-owned organizations. He has written or co-written 112 publications, focused on such topics as community and public health, community engagement, multi-sector partnerships, accountability and evaluation, and of course, nonprofit governance structures, processes and cultures in nonprofit health systems and hospitals.
He is a resident of Lexington.