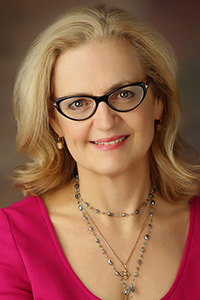 LEXINGTON, Ky. (July 18, 2018) — BB&T has named Laura Boison to market president. Boison is based at the Lexington main office, 200 West Vine Street.
Boison succeeds Craig Carlson who was recently promoted to BB&T Corporate Banking Manager, headquartered in the Northern Kentucky/Greater Cincinnati market.
With over 30 years of vast experience in the local financial services industry, Boison earned a bachelor's degree in accounting and an MBA with a concentration in strategic leadership, both from the University of Kentucky.
"Devoted to serving her local community, Laura is deeply connected to and highly influential in Greater Lexington, and we believe she is the natural choice to assume this leadership role," said BB&T Regional President Thomas F. Eller, Jr.