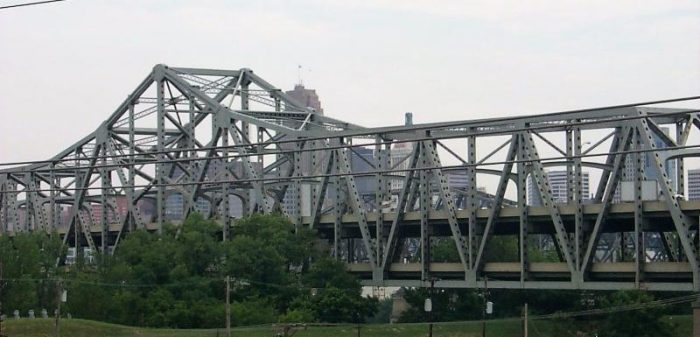 COVINGTON, Ky. (July 27, 2018) — The ongoing saga of the Brent Spence Bridge continues this weekend with two more days of lane closures expected to create traffic backups.
The right two northbound lanes of Interstates 71/75 over the bridge will be closed from 11 a.m. Saturday until at least Sunday evening for ongoing repairs and inspection. The ramp from 4th Street in Covington to northbound I-71/75 will be closed as well.
The work is a continuation of temporary repairs to a damaged expansion joint undertaken earlier this week, officials with the Kentucky Transportation Cabinet said. Crews will be inspecting the repairs and adding bolts as further reinforcement until engineers can figure out a more permanent repair.
Cabinet officials assured motorists that the Brent Spence is safe. "The structural integrity of the bridge has not been affected," according to the state's release.
Expect delays this weekend.