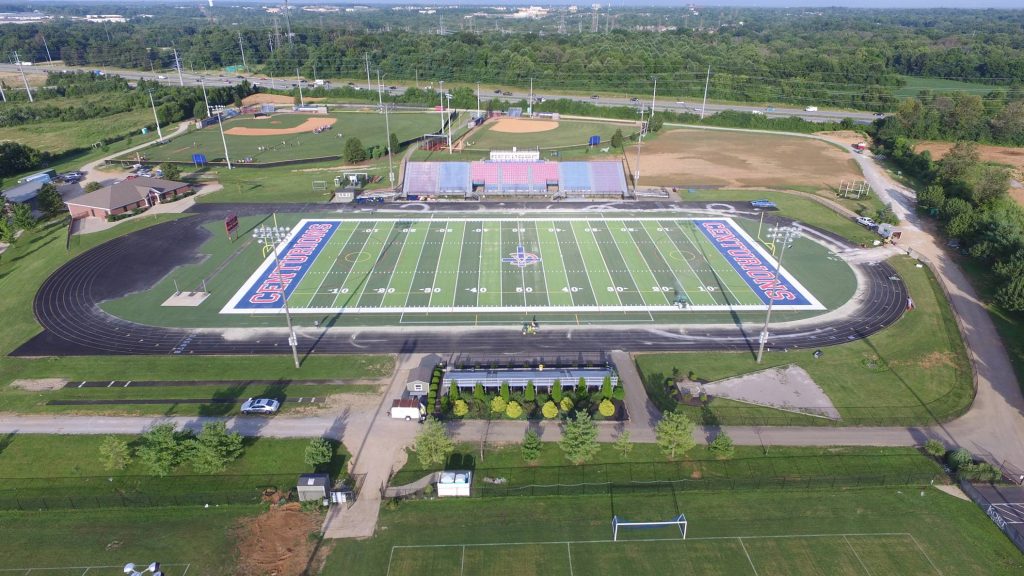 LOUISVILLE, Ky. (August 2, 2018) – The Christian Academy School System, which provides a traditional education in a Christ-centered environment to more than 3,000 students on four campuses, has been successful in raising $4.1 million, more than 75 percent of its $5.4 million capital campaign goal that was established in January of 2016. The school system is now launching the public phase of the campaign, with the hope of raising $1.3 million more by December 31, 2018.
The purpose of the "2020: The Mission Continues" capital campaign is to enhance the mission of the school system, by both igniting and transforming students to impact our communities through world-class Christ-centered educational experiences.
"Christian Academy has had a major impact on the spiritual foundation of each of our kids," says Capital Campaign Co-Chair and Board Chair Scott Watkins. "So, my wife Pam and I are honored to be part of this campaign. Our hope is that each family would prayerfully consider a gift as well and help Christian Academy to continue to grow our kids to become fully committed followers of Jesus Christ."
"This campaign will allow Christian Academy to continue as an innovative and leading Educational Institution that prepares students to serve not only in our community, but around the world, as evidenced by our graduates," says Superintendent of Christian Academy School System Tim Greener MS Ed.
The funds raised through the campaign will impact four areas of growth. Academic growth includes renovated science labs, a new garden at the Rock Greek campus, 21st-century classrooms, and STEM and fine art upgrades. Student growth includes alternative seating and collaboration space on all campuses and expanded elementary and high school classrooms as well as a new entrance at the English Station campus. Technological growth includes infrastructure upgrades, advanced security and increased device ratio in all grade levels. Athletic growth includes the addition of press boxes and bleachers at the New Albany campus, the addition of the multi-purpose Taziki Turf Field at the English Station campus and upgrades to the gym at the Rock Creek campus.
Upcoming projects slated to be completed in the coming months include:
Upgrades to all of the campus media centers so that they become technological makerspaces
The addition of mobile labs, incubators and new workspaces for high school science labs
The addition of new photography and ceramic equipment at both the English Station and New Albany campuses
Ways to contribute to the capital campaign include cash/pledge, corporate matching gifts, gifts in kind, land donation, or stock gifts. For more information, contact Jenny Druschke at (502) 753-4524.