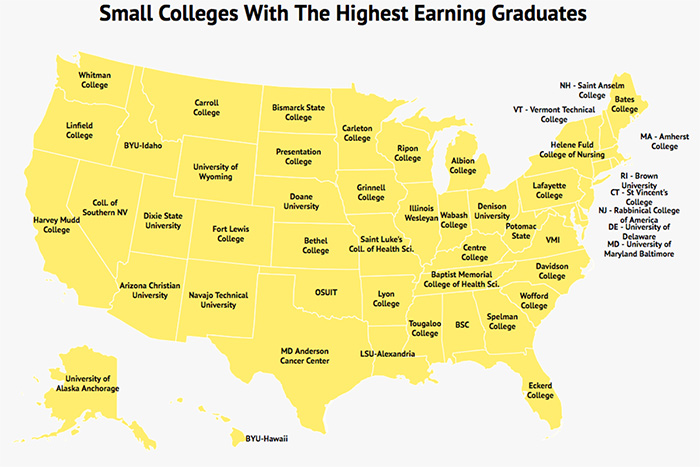 DANVILLE, Ky. (Aug. 3, 2018) — Centre College was recently ranked No. 1 in Kentucky for small colleges with the highest earning graduates, by Zippia, a new website dedicated to helping recent graduates with their career choices.
To determine the ranking, Zippia used the most recent College Scorecard data from the U.S. Department of Education. In addition, they looked at the school in each state with the highest average earners 10 years after entry.
"It's no surprise that Centre students are achieving at such high levels," said Joy Asher, director of the Center for Career & Professional Development (CCPD). "Centre focuses on preparing students for lives of learning, leadership and service, and this ranking is further evidence that that's exactly what we're doing.
"Centre students commit early to a process of careful, thoughtful career and professional development," Asher continued. "Around 90 percent of them participate in internships and/or undergraduate research. This, combined with rigorous and comprehensive academics, gives them the tools needed to be remarkably successful after graduation."
The college recently announced its outcomes data from the Class of 2017, generated by the CCPD. These outcomes showed that an impressive 97 percent of the class are now employed or pursuing advanced study.
Top industries from the 2017 graduates include financial services (14 percent); international employment and education (both 11 percent); medicine/healthcare and technology (9 percent each); education and science/research (8 percent each), government/law and nonprofit (7 percent each), marketing/sales and business (6 percent each); and the arts (4 percent).
Employers include recognizable names such as Amazon, Bank of America, GE, Google and Teach For America.