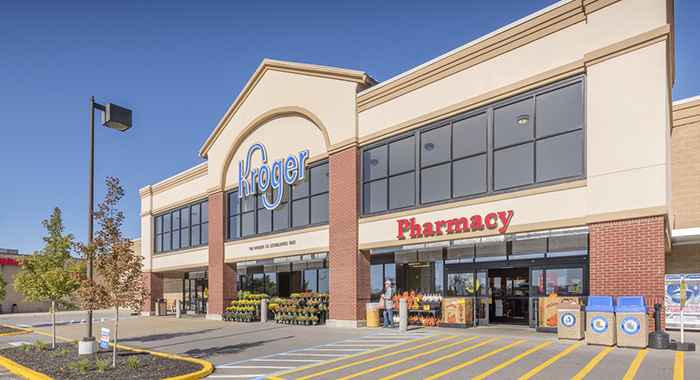 LOUISVILLE, Ky. (Aug. 7, 2018) — Louisville-based RJ Thieneman has acquired Regency Centre, a shopping center in Lexington, Ky., located in a primary retail corridor at 2325 Nicholasville Road.
Regency Centre contains over 140,000 s.f. of space and is anchored by Kroger, T.J. Maxx and Michaels. Other notable retail tenants include Five Below, Pet Supermarket, Title Boxing Club, IHOP and BB&T, with 6,655 s.f. of space still available for lease.
The acquisition is a joint venture between RJ Thieneman, Seay Properties and a select group of private investors.
"Expanding to the Lexington market aligns with our regional focus," said Brian Thieneman. "With population expected to grow in the area, we have an opportunity to provide the community with exciting retail options. The shopping center's proximity to the University of Kentucky also allows us to tap into the incredible customer base in Lexington."
The strategic partnership between RJ Thieneman and Seay Properties (Thieneman-Seay LLC) was formed for the purpose of expanding opportunities and growing portfolios by acquiring and developing commercial properties in Louisville and surrounding metropolitan areas with a select group of private investors. The key principals are Brian Thieneman and Benton Seay, CEOs of their respective family-owned companies.
The Regency Centre acquisition marks the third purchase in Central Kentucky for RJ Thieneman, which also owns and manages Franklin Square in Frankfort and Kroger Plaza in Winchester. While the primary focus is the Louisville area, other markets that may be considered for growth include Cincinnati, Nashville and Indianapolis.