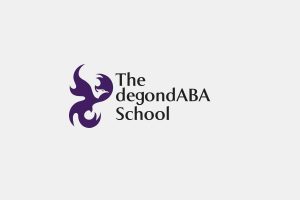 By Kerry Steinhofer
DANVILLE, Ky. (Aug. 7, 2018) — John DeGonda (Centre class of '08), along with three other Centre alumni—Bryce Cotton ('08), Samantha (Gilbert) Cotton ('08) and Chris Herrick ('09)—have come together to develop and build a school for adults with developmental and intellectual disabilities.
Located in Louisville, Ky., The degondABA School, Inc. is a 501(c)3 organization and recognized Office of Vocational Rehabilitation Vendor designed to teach daily living and job skills to adults who have been diagnosed with autism, down syndrome and other developmental disabilities. These goals will be accomplished by implementing an intensive learning program, utilizing individual and group curricula and employing the low student/participants-to-teacher ratio with an educated, qualified staff to teach the curricula.
"Our goal is to educate and empower our students so that they will be able to live independently and retain meaningful jobs upon graduation from the program," DeGonda said.
Incorporated in January 2015, the school became an official 501(c)3 in February 2016.
"In the city of Louisville, and surrounding counties, individuals diagnosed with developmental and intellectual disabilities have very few options for continuing to receive effective services as they graduate or age out of the public school system and its programs they had been receiving since First Steps," DeGonda said.
"While in the school system, these individuals have limited contact with learning and acquiring the functional living or vocational skills necessary to attain independence and inclusion in everyday society," DeGonda continued. "Families across the city, state and country worry about what will happen with their son or daughter when services practically disappear after the age of 18 or 21."
DeGonda said the idea for the school came about after working in the Louisville area for the past three years as a behavior specialist, where he provided direct services for adults and children diagnosed with developmental and intellectual disabilities.
"I have seen firsthand what adult day treatment programs are available for adults with these types of diagnoses and feel that a new, more proactive and more targeted program is a vital need for this population," DeGonda added. "I am very passionate about improving the lives of these individuals and getting each of my students, participants and clients to a point where they are able to be independent and to give back to their community."
Reflecting on his time at Centre, DeGonda believes the College cultivates and produces a culture of compassion.
"I had no idea when I started my first year in 2004 that I would become so interested in serving this population and that I would become so passionate about trying to improve the lives of these individuals impacted by developmental and/or intellectual disabilities," DeGonda explained.
DeGonda said the professors he had over the course of his four years at Centre but particularly those he worked most closely within his major, helped drive and focus his goals that were the foundation of building up to where he is today with developing this program.
"The process of developing and building this program has run the gambit from exciting and rewarding to frustrating and exhausting," DeGonda said. "While we have not been fortunate enough to start directly serving the population, we plan to work with all the background work and general program development that has been completed it has put us in a great position to begin serving our clients in teaching them effective and life-changing skills that will improve their lives and the lives of their caregivers."