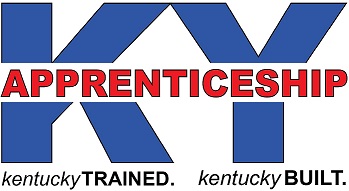 FRANKFORT, Ky. (Aug. 13, 2018) — A new apprenticeship effort between Mercedes-Benz USA (MBUSA) and Jefferson Community and Technical College (JCTC) in Louisville was announced Monday and it will address the national demand for automotive technicians through the innovative Mercedes-Benz Accelerate training program.
"The Mercedes-Benz partnership with JCTC will help to meet a critical and immediate need for qualified, skilled automotive technicians," said Gov. Bevin. "This innovative collaboration with an iconic, world-class company is a perfect addition to the commonwealth's top-notch registered apprenticeship programs. High-tech, cutting-edge educational training programs such as this one, are strengthening Kentucky's workforce and positioning our citizens and businesses for sustained success."
The JCTC program will prepare students to become a level one Mercedes-Benz Certified Systems Technician in just three semesters. Students will train on Mercedes-Benz vehicles, intern at a Mercedes-Benz dealership, and have the opportunity to gain full-time employment after completing the program.
"The need for educational programs like these are important as we face an acute shortage of qualified technicians," said Christian Treiber, vice president of customer service for MBUSA. "The shortage largely comes from the outdated image of mechanics. Today's mechanics must now have a completely different skillset; they are technologists that cater to increasingly complex vehicles. Training programs like the ones at JCTC are critical to help close this technician gap."
Kentucky Education and Workforce Development Cabinet Secretary Derrick Ramsey noted that this new program builds upon the state's strong momentum in offering first-class apprenticeship opportunities.
"I'm excited to showcase another powerful partnership that is pioneering solutions in workforce development like this one," said Ramsey. "The collaborative efforts between JCTC and Mercedes-Benz will address the current shortage of automotive technicians and bring about new career pathways for Kentucky's workers. Together, this is a winning solution for everyone and is another shining example of what the Registered Apprenticeship program is all about."
Students will gain real-world experience with a combination of instructor-led training in a class with practical-experience internships at authorized Mercedes-Benz dealerships. The first class of 16 students is starting this month with a planned graduation in August 2019. The intensive program is also designed as an entry point to an associate's degree program.
"Governor Bevin and Secretary Ramsey have made it clear that technical education is the engine that will drive the future of the commonwealth's economy," said Dr. Ty J Handy, president of Jefferson Community and Technical College. "Their leadership was critical in making the Jefferson and Mercedes partnership a reality, and I believe this will be a model for future business and higher education initiatives."
The Mercedes-Benz Accelerate program is part of a growing commitment by the luxury automotive manufacturer to offer Registered Apprenticeship programs to fill the critical shortage of qualified technicians in the U.S. The first-of-its-kind program in Kentucky is an ideal fit for the state's burgeoning apprenticeship program administered by the Education and Workforce Development Cabinet. Currently, there are over 3,000 apprentices in Kentucky in nearly 240 different programs, representing 109 different occupations.
For more information about the commonwealth's apprenticeship programs, please visit https://educationcabinet.ky.gov/Initiatives/apprenticeship/Pages/default.aspx.