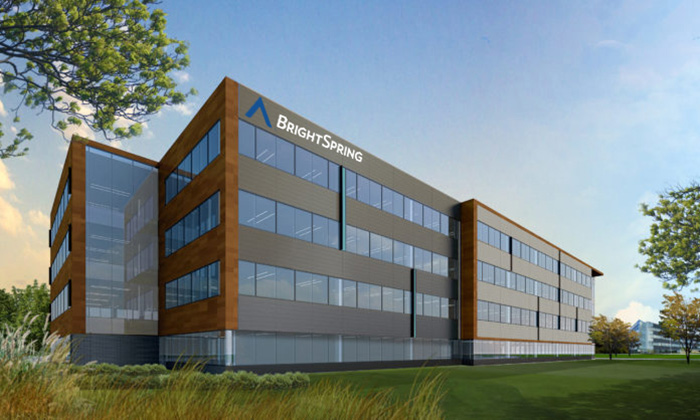 LOUISVILLE, Ky. — ResCare, one of the nation's largest home and community-based health services providers to complex populations, announced Wednesday it has a new name.
BrightSpring Health Services is the new name for Kentucky-based ResCare, the parent company of an existing family of brands and services that provides both clinical and nonclinical habilitation services for people of all ages, health and skill levels, across home and community settings.
As care preferences and health care needs are changing, BrightSpring's new name reflects the company's evolution that began nearly two years ago to successfully meet the multifaceted and multidisciplinary needs of the populations it serves amid the changing health care landscape.
The course at BrightSpring is occurring through investments in capabilities, people, processes and technology to create an unprecedented and differentiated platform of innovative solutions that improve health outcomes and lower costs for complex populations and payer systems.
ResCare has a rich history of more than 44 years – making a difference in the communities that it serves and helping people live their best lives. While celebrating the successful history, BrightSpring is repositioning itself for the future of health care. Its vision is to be the leading provider of comprehensive home and community-based health services to complex populations.
"As health care needs are changing and new solutions are developing, we're continuing to enhance our capabilities and the value of our services with a focus on providing comprehensive and high-quality care in the most appropriate and preferred environments," said BrightSpring Health Services President and CEO Jon Rousseau. "BrightSpring's unique offerings will drive quality, person-centric service and care where and when people need it."
In addition to changing its name, the company will be moving into a newly developed headquarters building located off North Whittington Parkway in early November of this year.
"We're excited about the move to our new headquarters, which includes a modern layout and design features that support flexible work environments and allow for more collaboration in an open and upbeat setting for our employees," Rousseau said. "We're looking forward to seeing the BrightSpring Health Services brand name prominently displayed on our new building."
BrightSpring's new "house of brands" approach repositions it in the industry as the parent of a diversified but synergistic family of brands and services that share important linkages. This realignment of its brand architecture is consistent with the streamlining and technology enablement of operations and expansion of specific service offering capabilities as a preferred partner to help address the significant needs of society's most complex and in-need populations. Its family of brands today includes: ResCare HomeCare; ResCare Community Living; ResCare Workforce Services; SpringHealth Behavioral Health and Integrated Care; Rehab Without Walls; Pharmacy Alternatives; Rest Assured; Adoration Home Health and Hospice; and Gateway Pediatric Therapy. Several of these brands will also evolve in name in the near future.