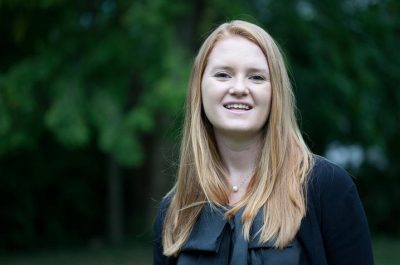 LEXINGTON, Ky. — Tiffany Barnes, associate professor in the Department of Political Science in the College of Arts and Sciences, has been selected to receive the Emerging Scholar Award from the American Political Science Association's Legislative Studies Section. The organization recognizes a recipient each year who has received their doctoral degree within the last five years and whose career has shown "unusual promise."
"My research is fundamentally aimed at advancing our understanding of how individuals from marginalized groups, including women and racial and ethnic minorities, navigate the policy-making process to gain access to power and promote their policy goals. As such, I am thrilled to see research on women and other marginalized groups earning national attention," Barnes said.
Barnes has also won the John W. Gardner Award for Best Dissertation in the Humanities and Social Sciences at Rice University and the Early Career Award from the Midwest Women's Caucus for Political Science.
"Though she's still relatively early in her career, Barnes has established herself as one of the leading scholars of legislative processes," Clayton Thyne, chair of the Department of Political Science, said. "Her contribution to our discipline has been outstanding, and she has garnered ample attention through many awards and over two dozen invited talks across the globe. In addition to her research, Barnes has established herself as an incredible teacher and leader."