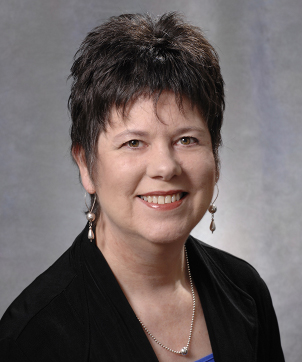 HIGHLAND HEIGHTS, Ky. — Northern Kentucky University's Center for Economic Education has named Dr. Nancy Lang associate director. Lang will bring her expertise of instructional strategies for teaching economics, financial education and online learning to the center.
Lang's addition will further enable the CEE in providing consistent, high-quality financial literacy training programs for K-12 educators. This is especially important because the Kentucky Legislature passed a bill in April that requires a financial literacy course as a high school graduation requirement.
"With the recent passing of Kentucky House Bill 132, along with the shortfall of professional development funds that districts have experienced, the Center for Economic Education offers innovative, free resources that bridge the gap between the benefit of teaching financial literacy and the lack of funding for teaching resources," said Amy Razor, executive director of Northern Kentucky Cooperative for Educational Services. "Northern Kentucky educators are fortunate to have this resource."
Those familiar with the history of the CEE will know that this is not Lang's first go-around with the center. She served as the first permanent director of the CEE from 1983 – 2016, stepping out of the role after 33 years to offer a new leader, Dr. Abdullah Al-Bahrani, the opportunity to take economic education in a new direction. During her tenure, Lang increased funding by establishing a small residual fund and participating in two multi-center grants from the Council for Economic Education, allowing the center to provide regular professional development programming.
After leaving the CEE in 2016, Lang helped launch several accelerated online programs for the Haile/US Bank College of Business, utilizing her many years of experience in developing online classes. When Al-Bahrani needed assistance in implementing his vision for the center, Lang answered the call.
"Economic education has always been part of my DNA. If I can help lend some expertise in program delivery for the CEE, I am happy to make yet another contribution to the center by supporting his vision," said Lang.
Lang's efforts have gained her national and international attention. She received the Bessie B. Moore Service Award in 2008, which recognizes individuals who have made a significant impact on the delivery and enhancement of economic education, served on the executive committee of the National Association of Economic Education, and was selected by the Council for Economic Education to be a co-faculty member to numerous teacher workshops in Eastern Europe.
Lang is also the developer of NKU's financial literacy course, "Pathways to Financial Success," a general education course which addresses decisions related to navigating college costs, earning and spending, saving, borrowing, and protecting.