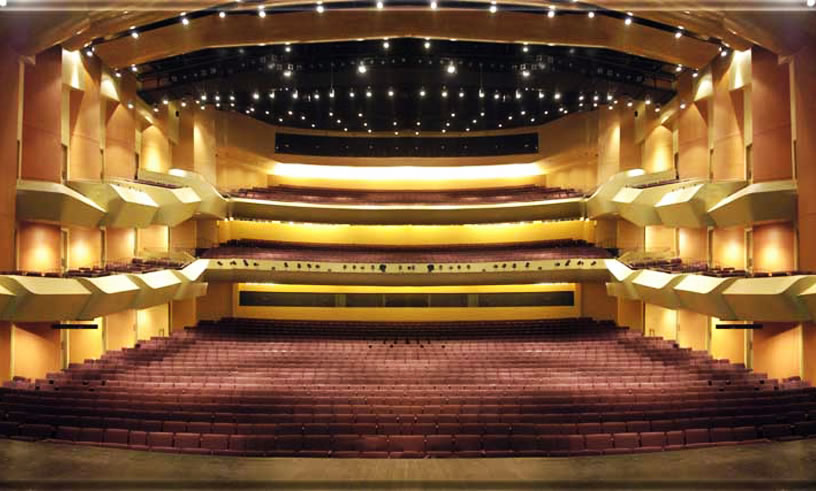 FRANKFORT, Ky. – Finance and Administration Cabinet Secretary William M. Landrum III has delivered good news to the Kentucky Center for the Performing Arts—shows can resume Sept. 1 now that a 3D laser scan and engineering analysis confirmed earlier visual inspections that the roof did not sustain major damage from a June 13 fire.
"Based on the expertise and experience of my staff and our contractors, we felt confident in moving forward with repairs and renovations so that we could get the Center open for shows as soon as possible," said Sec. Landrum.   "I am happy to have the final report that fully confirms the structural integrity of the ceiling superstructure. This is good news for the Commonwealth, the city, the center and its patrons."
Brown + Kublican Structural Engineers (BKSE), who were contracted to analyze the barrel vault structural system, delivered their final analysis and report to the Finance Cabinet.
The report indicated there were no major physical signs of distress such as bending, buckling, excessive deflection, or warping of the barreled lobby plaster ceiling primary or secondary roof beams. However, some welds between the metal roof deck and secondary support beams did break loose. These and other light structural framing will be replaced as the barrel vault system is restored.
"We are so grateful to our friends and partners in the Finance and Administration Cabinet for their leadership during this challenging time," said Sec. Landrum. "We are looking forward to reopening our doors September 1, giving the public the chance to once again purchase tickets in person at our Box Office and attend performances in our halls.  It will be wonderful to see patrons in the building again."
Since the fire, contractors have been working on many areas of the Kentucky Center including a month-long removal of the suspended plaster barrel vault ceiling, which was necessary to expose the superstructure for a more thorough investigation. With the structural integrity confirmed and many other measures set in place to insure the building is safe, patrons will be allowed to return to the building for shows, but will still see an active construction site for several more months.
"We have an outstanding team of building professionals from the Finance Cabinet's Division of Engineering, along with EOP Architects, FM Global Insurance, Dieck's Electric and other structural and maintenance contractors who continue to aggressively work on repairs and renovations," added Sec. Landrum.
For questions or information regarding tickets and shows, contact The Kentucky Center Box Office at 502-584-7777 or visit kentuckycenter.org.
Additional information is available online at http://finance.ky.gov/.