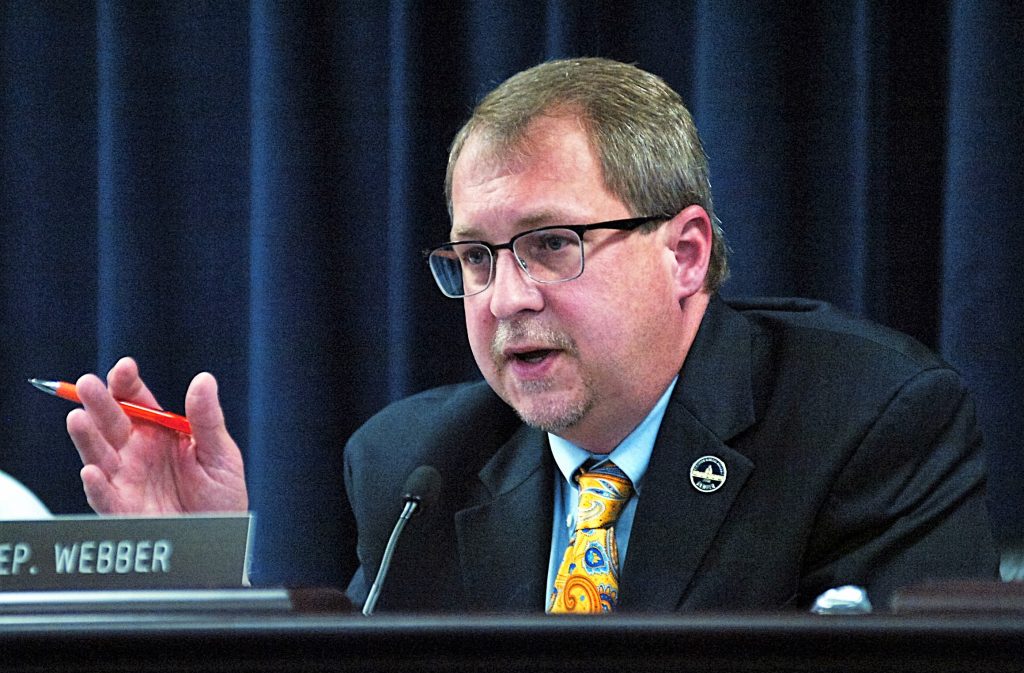 FRANKFORT, Ky. — Kentucky is facing a nearly $300 million state Medicaid shortfall over the next two years that could affect certain Medicaid benefits, state health officials told a panel of state lawmakers today.
Cabinet for Health and Family Services Secretary Adam Meier told the Budget Review Subcommittee on Human Resources that his staff will look at benefits, reimbursement rates and other expenditures to address a projected $156 million Medicaid shortfall this fiscal year and a $140 million shortfall in fiscal year 2020.
The shortfall is due, at least in part, to increased costs not accounted for in last year's budget projections, according to state Medicaid Chief Financial Officer Steve Bechtel.
A Section 1115 Medicaid waiver approved by the federal government in January and now on hold by a federal court order is considered "one way to mitigate some of the costs," said Meier. The state has plans to use the waiver to modify the state's existing Medicaid expansion and implement other policies to help lower state costs. The federal Centers for Medicare & Medicaid Services, or CMS, is currently vetting proposed changes to the waiver.
When asked by Sen. Stephen Meredith, R-Leitchfield, if savings from the waiver are already built into Medicaid's budget, Meier said no, adding that the waiver is "uncertain." When asked by Meredith what the state would do without the waiver, Meier said optional and expanded benefits will probably be looked at more closely.
"We can look at, for example, dental, vision, pharmacy – all the optional benefits – and we'll have to basically weigh what is the cost of each of those buckets. Or we can look at the eligibility, looking at the expansion population and optional population," Meredith said. "Once we can get a little bit further down the road and we have some certainty as far as the waiver (we'll have a better idea) what we're able to take away as far as cost."
Sen. Ralph Alvarado, the Subcommittee co-chair, questioned what he said appears to be a nearly $1.6 billion increase in Medicaid costs in Kentucky since 2015. The biggest part of that growth, said the Cabinet's Office of Finance and Budget Executive Director Eric Lowery, is Kentucky's current Medicaid expansion.
"Along with the expansion came the woodwork effect of people who were already eligible for the program but had not yet signed up for it. So, through (20)14, '15 and '16 we really saw the growth and then things kind of leveled back off," said Lowery.
Alvarado, R-Winchester, said he expects the state's health outcomes to improve as personal income improves, saying the two are linked. He said Kentucky has seen "dramatic improvements" in colon cancer screening and some improvement in health outcomes overall.
"We've got obviously more opportunities to improve there, but I think we've made some good progress," Alvarado said.
Going back to the discussion on the shortfall, Sen. Morgan McGarvey, D-Louisville, asked how the matter could be addressed aside from cutting certain benefits. Meier said the Section 1115 waiver is still a possibility; the Cabinet also plans to look at reducing costs by strengthening Medicaid managed care contracts and reforming purchasing and service delivery.
When McGarvey asked Meier if "pulling benefits" would still be an option, Meier said yes.
"It has to be," Meier said. "It's going to be based on the number of (Medicaid) eligibles and what the benefit costs are."
Approximately 1.4 million Kentuckians—or about one third of Kentucky residents—receive Medicaid, according to state Medicaid Commissioner Jill Hunter. Of those Kentuckians, 1.2 million are in managed-care programs, she said.