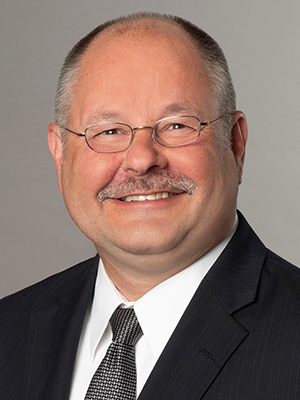 LA GRANGE, Ky. — A familiar face will take the helm at Oldham County EMS. Keith Smith was recently named the new director of the agency, where he has served as deputy director for eight years. Smith succeeds Todd Early, who retired in September.
Smith brings a track record of successes from his previous role including his leadership with the Oldham County EMS and Baptist Health La Grange Transition Care Paramedicine program. In 2016, he oversaw the agency's Commission on Accreditation of Ambulance Services, which was achieved with no deficiencies making Oldham County EMS one of only two services accredited in the state of Kentucky.
A graduate of the University of Louisville, Smith served as a member of the Kentucky Air National Guard for 21 years. He is an instructor and evaluator for the Commonwealth of Kentucky Emergency Medical Technician and a FEMA –certified instructor of Weapons of Mass Destruction and Incident Command System.
As an active member of the community, Smith is an Eagle Scout and an active volunteer of the Boy Scouts of America. His volunteerism with the Boy Scouts has been recognized through the receipt of the District Award of Merit and the President's Award. He also oversees the Medical Explorers program that introduces students to healthcare careers.