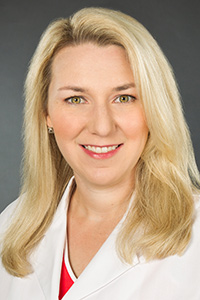 LEXINGTON, Ky. — Dr. Rachel Mathis has joined KentuckyOne Health Surgical Associates, located at 1401 Harrodsburg Road, Suite B-355 in Lexington, Ky.
Mathis joins Dr. John Harris and Dr. Daryl Nisbett at the practice.
Mathis received her doctor of medicine from the Medical College of Georgia, where she also served as Student Government Association president, and earned her undergraduate degree in history of science, history of medicine at Yale University.
She completed her residency at the Inova Fairfax Medical Center in Falls Church, Va., where she served as chief resident, directed resident education, received the resident research award, and presented her research in simulation in surgical education at several national conferences.
Mathis recently completed a surgical fellowship in advanced laparoscopic and bariatric surgery at the Lahey Clinic in Burlington, Mass., where she continued her research in surgical education and presented at a national conference.
Mathis is board certified and specializes in general surgery, minimally invasive surgery, advanced laparoscopic surgery and bariatric surgery.
The facility is currently accepting new patients, and is open Monday through Friday from 8 a.m.-5 p.m. For more information or to make an appointment, call (859) 313-4927.