By Matt Wickstrom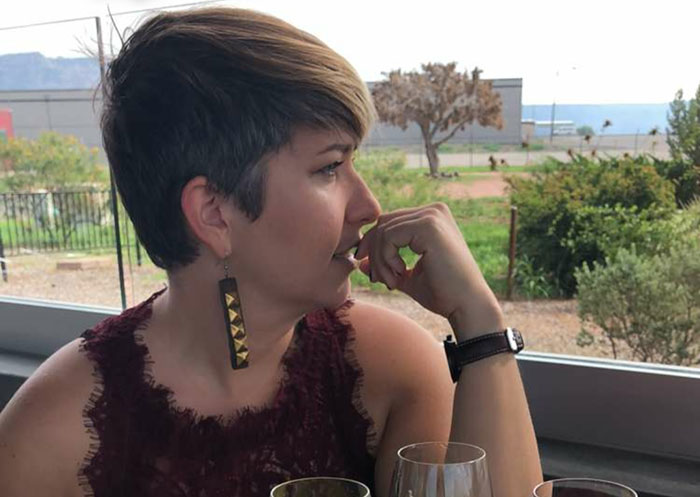 For many aspiring artists, a move to Nashville presents the opportunity to make it big under the bright lights in an entertainment epicenter. However, nearly all of those artists' pursuits are of the musical variety, whereas Stephanie "Stef" Ratliff's is in painting – a path that has led her to creating works that will be awarded to her musical colleagues in the city's creative community.
Ratliff, a Pike County native who also dabbles with ceramics and printmaking, says that white bland furniture in her childhood bedroom was the catalyst for her artistic endeavors. As a result, Ratliff recalls everything in her room being covered in stickers, acting as her first canvas of sorts and reminding her that functional items can be functional artwork.
---
IT'S FREE | Sign up for The Lane Report email business newsletter. Receive breaking Kentucky business news and updates daily. Click here to sign up
---
In addition to bland childhood furniture, Ratliff credits music as one of the main influences of her artwork and creative pursuits. At a young age her brother introduced her to punk music, leading to an affinity for Nirvana, Face to Face, Le Tigre and like-minded acts. Ratliff later found out many of the artists she'd begun to listen to are influenced by the kings and queens of country music such as Dolly Parton and Loretta Lynn – all of which Ratliff includes among her favorite artists due to the authenticity and relatability of their lyrics.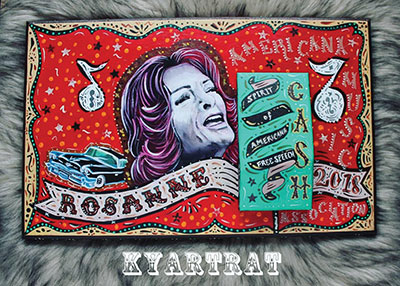 "I think female country music has been such an inspiration to Southern women; it's the lyrics that we can relate to," Ratliff said. "There are plenty of artists I love whom I can't fully relate to their lyrics. But when you hear Tammy Wynette singing "I Don't Want To Play House," you get it and can breathe a little more knowing you're not the only one going against an ideal Southern tradition."
Ratliff received her formal education at Morehead State University, graduating in 2010 with a bachelor of arts in art and again in 2018 with a master of arts in art. She says her academics provided her the opportunity to learn new techniques and work with equipment she wouldn't have had the opportunity to use otherwise. Ratliff also believes the skills she learned are what has and will continue to help her work stand out from similar artists, rather than boxing her in.
While at Morehead State, Ratliff spent time working at the Fuzzy Duck Coffee Shop, where she met Grant Alden, a co-founder of No Depression magazine and one of the founding members of the Americana Music Association (Alden's family also owns the coffee shop). The two hit it off and immediately became close friends.
Prior to enrolling in graduate school at Morehead State, Ratliff received two rejection letters from other graduate programs, but before having time to process the moment she got an email from Alden asking if she could paint the awards and honors for the Americana Music Awards. She's been doing this since 2013 for countless artists, including Kentuckians Loretta Lynn, Chris Stapleton, Sturgill Simpson and Tyler Childers.
In 2014 Ratliff had the opportunity to create art for a Lifetime Achievement for Songwriting for Kentucky legend and Queen of Country Music Loretta Lynn. The moment sticks out as one of the highlights of Ratliff's artistic pursuits thus far. She was able to bring her father, a former coal miner, to the awards show that year. The two not only got to watch Lynn accept the award Ratliff crafted, but witnessed a performance of her hit song "Coal Miner's Daughter."
"That moment was mind blowing for me," Ratliff said. "Here was a woman from the coalfields who made herself into one of the queens of country while breaking with industry standards and giving a voice to Southern issues by performing songs like 'The Pill.' Seeing someone who is from the coalfields succeed in the arts is so inspiring and motivating to me."
Ratliff's artwork can be found at kyartrat.com.