By Kathie Stamps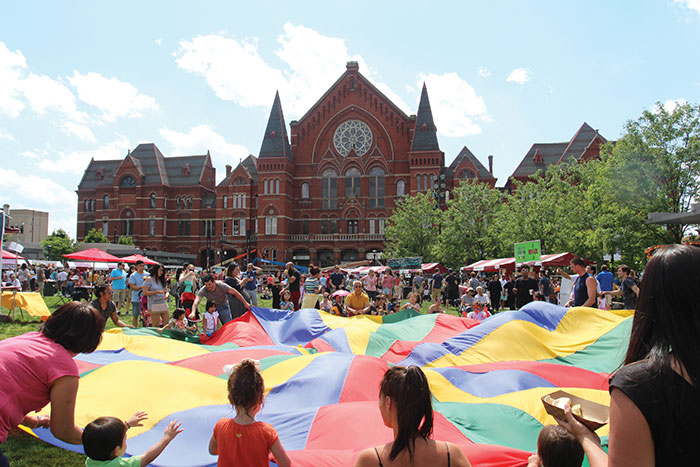 Hamilton County is ready for business – and it's spelled REDI, as in the Regional Economic Development Initiative Cincinnati. REDI works with relocating and growing companies within a 15-county region in Southwest Ohio, Northern Kentucky and Southeast Indiana. Nine Fortune 500 companies make their headquarters in Cincinnati: AK Steel, American Financial Group, Cincinnati Financial, Cintas, Fifth Third, Macy's, Procter & Gamble, Western & Southern Financial Group and the Kroger Company. Cincinnati native Barney Kroger founded a company in 1883 that has grown to be the largest traditional grocer in the United States with annual sales in excess of $122 billion.

Hamilton County is also known for healthcare, mostly notably its children's hospital. According to U.S. News and World Report, Cincinnati Children's Hospital Medical Center ranks No. 2 in the country (up from third place for the past seven years) among all Honor Roll hospitals, and received a dual No. 1 ranking for its pediatric specialties of cancer and gastroenterology/GI surgery care. In late 2018, researchers at Children's Hospital and the University of Cincinnati were awarded a $577,200 career development grant from the Department of Defense for a specific pediatric brain tumor study.
The county seat of Hamilton County is Cincinnati, the 25th largest metropolitan area in the country. As of 2019, the Queen City has four professional sports teams, as Major League Soccer awarded one of its three expansion teams to Cincinnati. Futbol Club Cincinnati (FC Cincinnati) begins league play in March 2019. Fine arts and tourist attractions abound, including the Cincinnati Symphony Orchestra, the renovated 140-year-old Music Hall, the Cincinnati Museum Center at Union Terminal and the National Underground Railroad Freedom Center.
Hamilton, Ohio
Estimated 2019 population: 813,822
Households: 335,907
Median household income: $53,229
Chamber of Commerce: Cincinnati USA Regional Chamber, cincinnatichamber.com
County Seat: Cincinnati, Mayor John Cranley, cincinnati-oh.gov
County Commissioners:
Denise Driehaus, Todd Portune, Stephanie Dumas
Municipal Court Judge:
Bernie Bouchard, hamiltoncountycourts.org
Economic Development: Regional Economic Development Initiative Cincinnati, REDICincinnati.com