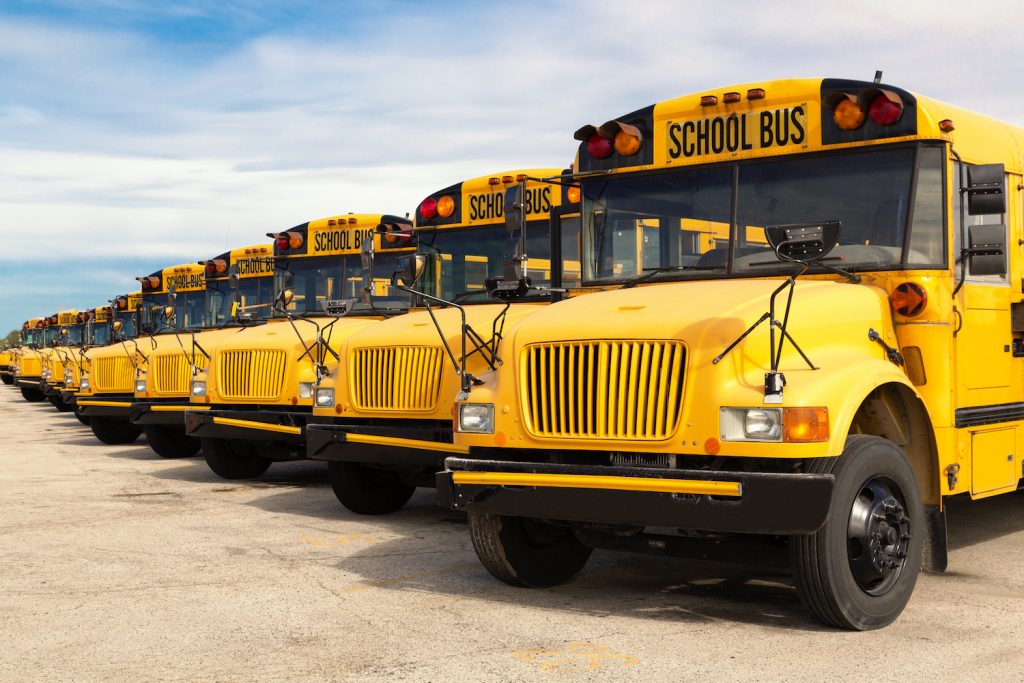 FRANKFORT, Ky. — Five Kentucky school districts will receive $231,237 to reduce diesel emissions from their school bus fleets, the Energy and Environment Cabinet (EEC) announced today. The funds were made available through the Kentucky Division for Air Quality's Clean Diesel Program and the federal Diesel Emissions Reduction Act.
School districts in Bullitt, Jefferson, Franklin, Letcher and Green counties will use the funds to replace older-model, diesel school buses with new diesel buses that will emit 98 percent less particulate matter and 90 percent less nitrogen oxide than the older buses they are replacing.
"These new, cleaner buses will make a difference," said Energy and Environment Cabinet Secretary Charles Snavely. "Students in these districts will breathe easier, and their communities will benefit from cleaner air."
Exposure to diesel exhaust can cause serious health problems like asthma, and can worsen existing heart and lung disease. Children and the elderly are especially vulnerable.
The five school districts will replace a total of 10 diesel school buses. The awards to each school district are: Bullitt, $25,524, Jefferson, $54,621, Franklin, $72,122, Letcher, $26,102, and Green, $52,867.
While diesel engines manufactured today are cleaner than ever, tightening school budgets mean older, diesel buses that emit high levels of particulate matter and nitrogen oxide pollution may continue to operate for decades before they are replaced.