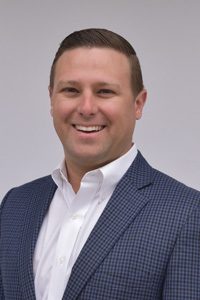 LOUISVILLE, Ky. — The Young Professionals Association of Louisville (YPAL) has announced its 2019-2020 Board of Directors. The board will be led by incoming President, Nathan Shanks, Insurance advisor at Logan Lavelle Hunt. The 2019-2020 YPAL Board term will begin July 1, 2019.
Other members of the board are the executive committee:
President-Elect: Rudy Ellis – Dinsmore & Shohl LLP
Immediate Past President: Aimee Jewell – Leadership Louisville Center
Treasurer: Patrick Wilson – MCM CPAs & Advisors
Secretary: John Weber – Frost Brown Todd LLC
VP of Public Relations: Sally George – Doe-Anderson
VP of Community: Hunter T. Ellington – Fifth Third Private Bank
VP of Programming: Cassidy Hyde – Make-A-Wish Ohio, Kentucky, and Indiana
VP of Engagement: Kasen Meek – Centerstone
And directors:
Communications: Chris Redd – Nordic Consulting Inc.
Social Media: Betsy Oyler Appleton – Confluent Health
Technology: Jay Brown – Smart Data Systems
Community Outreach: Melissa Hernandez – Leadership Louisville Center
Public Issues: Dexter Horne – McNary Group
Professional Development: Brian Schneider – Greater Louisville Inc.
Leadership: Sarah Humphrey – Home of the Innocents
Diversity & Inclusion: Kelci Webb – Department of Juvenile Justice
Recruitment: Kayla Schaeffer – Atria Senior Living
Membership: Michelle Clay – Humana Inc.