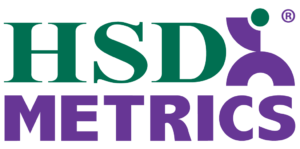 COVINGTON, Ky. – HSD Metrics, a human resources analytics company with over 220 national and international clients, has chosen downtown Covington as its new headquarters.
Local business and community leader Dan Cahill, now president and CEO of HSD Metrics, will run the mostly virtual company from Northern Kentucky. Cahill will also serve as the incoming chair of the Northern Kentucky Chamber of Commerce in September.
For 26 years, HSD Metrics has used survey-guided, fact-based data to help organizations measure and achieve high performance, high retention work-cultures by collecting data on a customized platform and providing it to clients in real-time, using advanced analytics.
"HSD Metrics moved its headquarters from Columbus, Ohio, to 6 East Fifth Street in Covington," said Cahill, formerly of HORAN Associates.
"Over the past several years, I learned a lot about the resources this community has to offer," Cahill said. "We have a vibrant, diverse business community.  I plan to leverage our innovative technology assets to grow HSD in Northern Kentucky."
With more than 28 team members located throughout the country, HSD Metrics' survey platform covers the full spectrum of the employee experience, from new employees to those exiting the organization.
The innovative, academically sound, research and data solutions HSD Metrics provides to companies help them to measure employee feedback across the employment lifecycle, which in turn assists those companies improve employee, team, and organizational performance.
HSD Metrics is well-positioned to take advantage of a red- hot marketplace for employee engagement software. The global online survey market is estimated to double by 2022, reaching almost $7 billion.
"I am thrilled to find a company that aligns perfectly to my 28-year HR consulting background and doctoral research," Cahill said. "HSD's work with organizations located throughout the world helps them improve the most important issues facing employers today–recruitment, engagement, performance, and retention of thousands of their employees."
Locally, HSD will partner with HORAN, a regional advisor in employee benefits and financial services, to provide research support. Key focus areas will be multigenerational workforce demands, total compensation, health and culture.
"While I may no longer be involved with HORAN on a daily basis, I felt a HORAN HSD partnership was a great fit."
"As our business continues to grow, more opportunities will arise for HSD to partner with other firms to provide best-in-class, data-driven consulting solutions to some of the most prominent organizations in the region and country," Cahill said.
Cahill will continue to be actively involved in the community. In addition to his upcoming Chairmanship of Northern Kentucky Chamber of Commerce, he is also involved with  Uptech, Boys and Girls Club, Northern Kentucky Education Council, Redwood Rehabilitation Center, People Working Cooperatively and other local organizations.