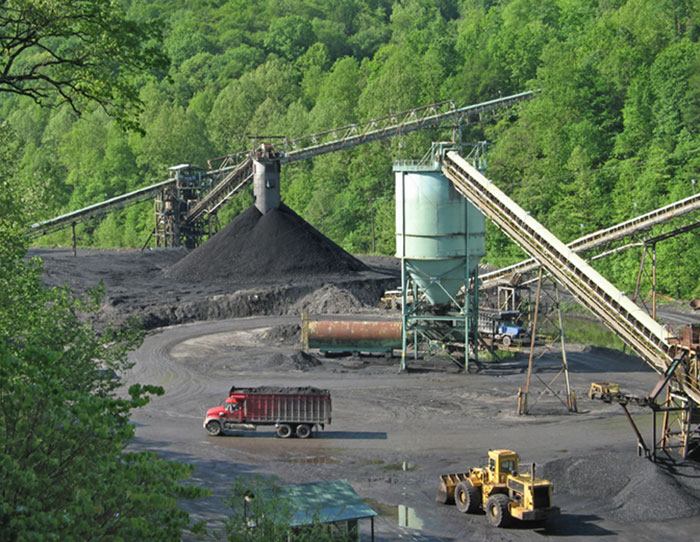 FRANKFORT, Ky. (Aug. 5, 2019) — Gov. Matt Bevin today announced that more than $15 million in excess coal severance tax revenue will be allocated to 49 counties and 122 municipalities that qualify to receive funds from the Local Government Economic Assistance Fund (LGEAF) coal severance program.
Enacted by the 2018 General Assembly, HB 200 (as amended by HB 265) directs that if actual coal severance tax revenue collected for the fiscal year exceeds the official estimate provided by the Office of the State Budget Director (OSBD), 100% of the excess revenue shall be allocated to the LGEAF coal severance program.
"We are excited to announce more than $15 million in additional coal severance funding that will be returning to Kentucky counties and cities," said Gov. Bevin. "I am grateful to our state legislators who helped us ensure that 100% of excess coal severance revenue is directed back to our local governments. These extra LGEA funds will enable cities and counties to bolster public safety, economic development, critical infrastructure, and other vital community needs."
The LGEAF is a program of revenue sharing for Kentucky counties and cities. The LGEAF returns a portion of state collected coal and non-coal mineral severance taxes to eligible local governments in accordance with KRS 42.450 – KRS 42.495. Eligibility in the LGEAF coal severance program occurs if a county is a coal "producer" or if there is significant transportation of coal through the county ("impact county"). The status of all counties is evaluated quarterly.
Actual revenue collected for FY 2019 exceeded the official projection from OSBD by over $15 million. The annual projection for FY 2019 coal severance tax revenue was $77,900,000. Actual revenue collected was $92,906,946.91—an excess of $15,006,946.91. This excess distribution is more than the LGEAF program distributed in FY 2019 ($11,055,931.71) to eligible counties and cities.
LGEA Funds can be used by local governments to address needs in the following priority categories: public safety, environmental protection, public transportation, health, recreation, libraries and educational facilities, social services, industrial and economic development, and workforce training.
Judge/executives from several of the counties who will receive the largest allocations of excess coal severance funds expressed excitement about today's news.
"We are grateful for this collaborative effort displayed by the Coal County officials, the Governor's office and the General Assembly to include the language in HB 200 to return the excess severance revenue to the counties," said Union County Judge/Executive Adam O'Nan. "These funds will provide essential services to Union County that will meet direct needs of our citizens. We look forward to working with Gov. Bevin and the General Assembly to return all of these funds in the next budget to provide relief the rural counties desperately need."
"At a time when many Eastern Kentucky counties are struggling, the allocation of this additional coal severance tax revenue will be a shot in the arm that will allow many fiscal courts to stabilize their county budgets," said Pike County Judge/Executive Ray Jones. "The return of these funds by the Governor and the General Assembly will be instrumental in assisting Pike County and other local governments in meeting the needs in our communities."
"Our current situation in Harlan County, with 225-plus miners that have been laid off, proves why we must continue to invest these precious coal severance dollars in economic development," said Harlan County Judge/Executive Dan Mosley. "We must continue to diversify our economy so that we can provide our citizens stable employment for the future. I am elated that coal severance receipts were higher than projected last fiscal year and am grateful that Gov. Bevin and the state legislature agree that these funds should come back to where they belong—to coal producing counties so that we may invest in ways that give our people employment opportunities."
"The return of over $700,000 in coal severance monies to Hopkins County is a huge boost," said Hopkins County Judge/Executive Jack Whitfield. "This money will be a great help to our infrastructure and economic development. We want to express our gratitude to the Governor and the General Assembly for passing HB 265 which made this possible. We are especially grateful to the coal miners and coal companies that support Hopkins County and all of Kentucky. These men and women work hard every day to provide for their families and support our local economies."
"The return of these funds is of upmost importance to Perry County and will enable us to pursue economic development opportunities," said Perry County Judge/Executive Scott Alexander. "These dollars will serve as matching funds to leverage additional grants for projects that will result in the creation of jobs which is crucial for Perry County and the region."
"We are excited to hear the news of the $676,000 in coal severance funds returning to Floyd County," said Floyd County Judge/Executive Robbie Williams. "I want to thank our coal miners, truckers and everyone who worked so hard to make this possible. These funds will help shore up our budget and catch up on some much needed infrastructure repairs. I would like to thank our state and local officials for their ongoing support."
"I am beyond grateful to Gov. Bevin and the General Assembly for acknowledging the financial stress of Knott County and the other coal counties and seeing that these coal severance dollars are being returned to the coal counties," said Knott County Judge/Executive Jeff Dobson. "These funds willl help address dire needs in our communities."