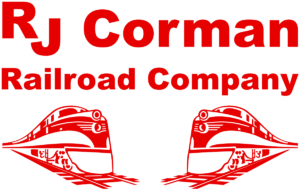 NICHOLASVILLE, Ky. – R. J. Corman Railroad Company has announced the finalization of a long-term agreement to lease and operate a short line railroad from the City of Childersburg Local Redevelopment Authority (CLRA), CSX Transportation (CSX) and Norfolk Southern Railway Company (NS).  The newly formed R. J. Corman Railroad Company/Childersburg Line (RJAL) is a 13.32-mile line located in Coosa Pines, Alabama, southeast of Birmingham. Previously the line was jointly operated by NS and CSX.
"We are excited about the continued growth of our railroad company," said Ed Quinn, president and CEO of R. J. Corman Railroad Group, LLC. "Our company has experience with similar operations where we provide best-in-class service, focusing on safety, efficiency, and adding value to customers. We are looking forward to growing the relationships with current and future industries on the Childersburg Line as well as being a member of the local community."
The short line hauls a diverse commodity mix and serves a 2,400-acre industrial park, providing inbound and outbound shipments for multiple customers, one of which is a leader in paper product production. In addition to focusing on maintaining the high level of customer service to existing customers, the company will partner with elected officials and economic development organizations to attract new industries to the significant development opportunities located within the industrial park. R. J. Corman will continue to interchange with both CSX and NS on this line.
"We are very pleased that the line is now being operated and maintained by R. J. Corman Railroad Company," said Ken Wesson, mayor of the City of Childersburg. "We are thankful for the partnership that the Class I railroads have shown, and the effort of all parties to work together to transition the operations while continuing to focus on high-quality service to the businesses that utilize the line."
R. J. Corman Railroad Company, LLC now operates 14 short line railroads in 10 states, and it is a subsidiary of R. J. Corman Railroad Group, LLC. Altogether, the company employs more than 1,500 people in 22 states. In addition to short line railroad and switching operations, R. J. Corman companies provide a broad scope of services to the railroad industry such as emergency response, track material distribution, track construction, signal design and construction as well as building eco-friendly locomotives.
For more information about the company visit www.rjcorman.com.