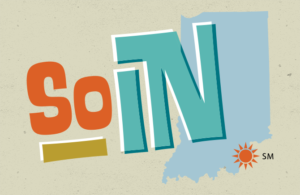 CLARK AND FLOYD CO., Ind. — More visitors. More local investment. More job opportunities. That's the expected result of the 50% increase in funding for SoIN Tourism, the local destination marketing organization for Clark and Floyd Counties. Both county councils passed ordinances that will raise SoIN Tourism's budget, which is paid via the innkeepers' tax.
The current tax rate visitors pay for a night in a SoIN hotel is 4%. Combined with Indiana sales tax, the rate visitors pay is 11%. The Clark County Council passed the ordinance at its meeting last night; Floyd County Council passed a substantially similar ordinance at its August meeting.
Once the ordinance takes effect on Dec. 1, the innkeepers' tax will increase to 6%. Combined with Indiana sales tax, the new rate visitors pay will be 13%, still below the rate paid in similar destinations. SoIN Tourism's current budget is expected to increase from $1.6 million to $2.4 million annually. With this significant increase, SoIN Tourism can now tell the southern Indiana story to more people in more places.
"This increase will give us resources to make the destination more competitive in the marketplace," said Jim Epperson, SoIN Tourism's executive director. "Investing in tourism is a public good that helps people in our community. Our unique destination is made up of so many small businesses, which benefit directly from our efforts."
Part of SoIN Tourism's funding is a dedicated Tourism Capital Development Fund, which is a program designed to foster transformative projects that add new visitor experiences and add to residents' quality of life. The fund is 25% of SoIN Tourism's budget and can only be used to pay off bonds that are issued by a municipal partner for projects approved by SoIN Tourism's Board of Managers.
For more than 30 years, SoIN Tourism has invested more than $7 million in local projects that both visitors and local people in our communities enjoy. Projects funded in the past include:
Issue Date

Issuing Municipality

Amount Issued

Description

1985

New Albany

 $   243,000

Road extension over levee, seating, amphitheater

1985

Jeffersonville

 $   307,000

Riverside Landing/Piggyback yard redevelopment

1987

Clarksville

 $   250,000

Clarksville Waterfront Development Project (Falls of the Ohio Interpretive Center)

1993

Clarksville

 $   105,000

Falls Interpretive Center

1994

Jeffersonville

 $   398,000

CTB Offices

1995

New Albany

 $   243,000

Amphitheater Benches; Stage improvements

2002

Clarksville

 $   540,000

Lewis & Clark Bicentennial Plaza (not completed); funds shifted to Falls interpretive center

2003

New Albany

 $   450,000

Replacement "tent" for amphitheater; statue

2006

New Albany

 $   270,000

IU Southeast tennis court improvements, Wayfinding Signage

2008

New Albany

 $   400,000

Riverfront restrooms; hard bandshell stage roof replacing "tent", IU Southeast tennis & softball improvements

12/23/2008

Jeffersonville

 $   260,000

Big 4 Pedestrian Bridge design; Howard Steamboat Museum fire suppression system

2008

Clarksville

 $   200,000

Falls of the Ohio saltwater aquarium

2011

Clarksville

 $1,169,175

$274,175 – New Albany, Fire Museum collection

$45,000 – New Albany, Carnegie Center exhibits

$300,000 – Jeffersonville, RiverStage

$300,000 – Clarksville, History Museum; funds shifted to Falls of the Ohio interpretive center new exhibits

$250,000 – Clarksville, Falls of the Ohio

2017

Jeffersonville

 $1,000,000

Jeffersonville "NoCo" Arts & Cultural District

2018

New Albany

 $   825,000

Riverfront and Loop Island Wetlands, Culbertson Mansion iron façade restoration

2018

Clarksville

 $   385,000

$275,000 – Clarksville, rail trail conversion

$110,000 – Clarksville, Falls of the Ohio introductory film

 Total Investments: $   7,045,175