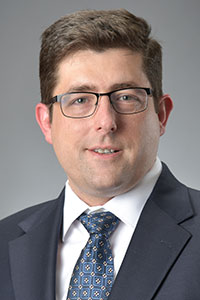 WINCHESTER, Ky. — Peoples Exchange Bank has named Shawn King as its new chief operating officer to lead daily operations.
In his new role, King will provide leadership in developing, implementing and maintaining efficient and compliant operations processes in support of the bank's overall business plan and strategic vision.
"We were searching for an executive with exceptional leadership skills and a proven track record of execution and experience," said Tony Parrish, president and CEO. "We are proud to have Mr. King join the team and are confident that his unique insights will help bring together all of our bank's current and future growth efforts."
King brings more than 25 years of experience in banking and financial services. Previously, he held management roles in credit risk and administration along with loan operations management. King earned his bachelor of business administration from the University of the Cumberlands and master of business administration in finance from Xavier University.
In addition, King has also completed a graduate degree in banking from the Louisiana State University Graduate School of Banking.
"I am honored to join Peoples Exchange Bank as COO," King said. "The authenticity of this bank along with its commitment to customers is unparalleled."
King and his wife Renee live in the Lexington area with their daughter Hannah.