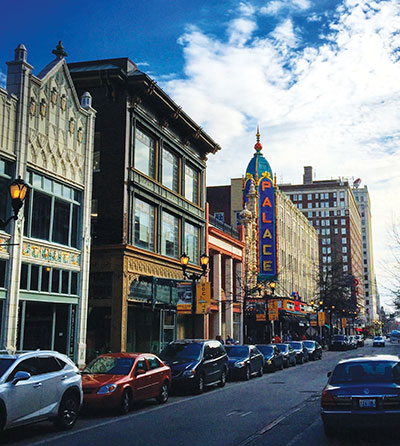 By Matt Wickstrom
While most people say they'd prefer to live in a rural area, over 80% of the world's population lives in metro areas, which constitute only 3% of the Earth's landmass.
Reasons given for living in clustered environments rather than where people ideally desire hinge on factors including progressing professionally and socially, and convenience by proximity. There are tradeoffs, notably the higher cost of living with city life, cramped quarters and road congestion. It is how each city tackles its liabilities that sets them apart.
To assess which cities do this best, WalletHub conducted a study to find the top 40 big U.S. cities to live in, examining the 62 largest U.S. cities based on 56 key indicators of attractiveness with data sets ranging from the quality of public schools and life expectancy to job opportunities and property taxes. Based on that data, Lexington rated No. 26 and Louisville held down the 40th spot. Pushing both Lexington and Louisville up the rankings were stellar positioning in affordability, with Louisville slotting in at No. 5 and Lexington at No. 8.
Both cities ranked in the bottom half of the study's economy and quality of life categories. Lexington outscored the Derby City by rating 21st for education and health compared to Louisville's 47th.
The top five big cities according to WalletHub are Virginia Beach, Austin, Seattle, San Diego and Las Vegas. For more on the study visit WalletHub.com.