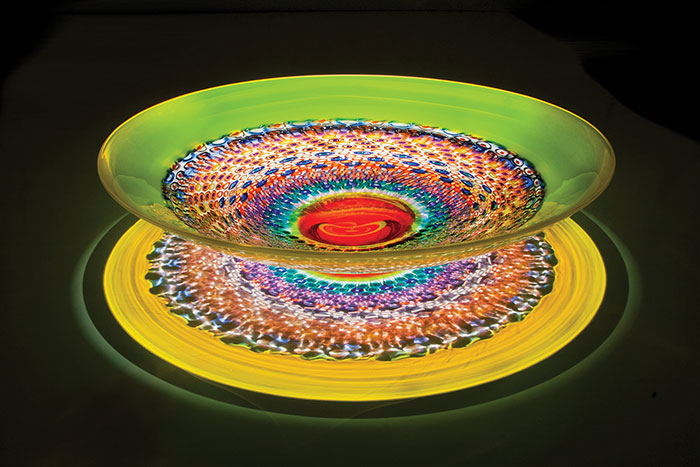 One of Kentucky's most celebrated and influential artists, Stephen Rolfe Powell, is being remembered in an exhibition of his work at the Maker's Mark distillery in Loretto that will run through Nov. 30.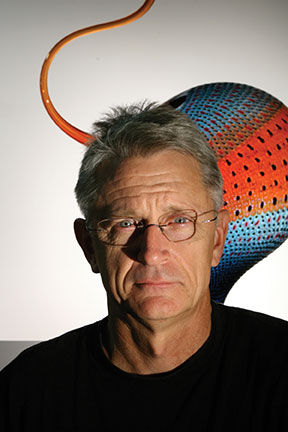 While Powell's work is featured in museums and private collections all over the world, he worked and taught at Centre College, just a short drive from Maker's Mark. Before his untimely passing earlier this year, Powell had been planning a large exhibition at the distillery. During each distinctive phase of his life's work, Powell retained a few pieces for himself, and many of these from his private collection are being displayed throughout the Maker's Mark campus.
Powell's close relationship with Maker's Mark began several years ago when he created a rare commissioned work that has been on display at the distillery ever since.
In addition to Powell's own distinctive work, dozens of other glass artists from around the world, some of whom are very well-known, have agreed to donate pieces that will be also be on display – uniquely designed and hand-crafted bourbon decanters/bottles created specifically to honor Powell. These pieces will be auctioned off to collectors at the close of the exhibition, with proceeds going to the Stephen Rolfe Powell Memorial Fund at Centre to help art students continue their education.
---
IT'S FREE | Sign up for The Lane Report email business newsletter. Receive breaking Kentucky business news and updates daily. Click here to sign up
---
The Stephen Rolfe Powell exhibition at the Maker's Mark distillery is included with the regular tour, which is $14 for adults 21 and over (which includes a bourbon tasting), $5 for those under 21 and $10 for retired military and veterans. Active military members (with ID) are free. Tours are offered at the distillery Monday through Thursday from 9:30-3:30, Friday and Saturday from 9:30-5:30, and Sundays from 11:30-3:30.