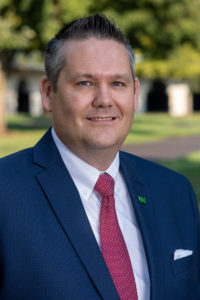 LEXINGTON, Ky. — WesBanco Inc., a diversified, multi-state bank holding company, has announced that its affiliate, WesBanco Bank, has appointed Jacob A. Robinson as vice president, business banker for the Lexington region.
In his role, Robinson is responsible for developing new commercial banking clients and growing existing relationships with small businesses in the local market.
"We are excited to welcome Jacob to the WesBanco family," said Jeff Koonce, WesBanco senior vice president and president for the Central and Southern Kentucky market. "His extensive relationship management experience in both consumer and commercial banking will enable him to deliver exceptional service to the businesses of our region."
In the local banking arena for nearly 15 years, Robinson has the experience and expertise to provide tailored solutions tailored that fit the unique needs of commercial customers, and act as a trusted advisor to help businesses be profitable while meeting their banking needs.
A life-long resident of the Lexington, Ky. area, he is heavily involved in the community, including Lexington Habitat for Humanity and Independence Place Inc. He holds a bachelor of arts degree in economics from the University of Kentucky.
Robinson, who will be located at WesBanco's Vine Street Office in Lexington, can be contacted either at his office line of 859-363-4491 or via email at [email protected].