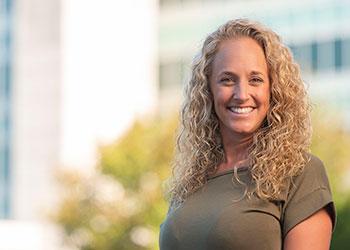 JEFFERSONVILLE, Ind. — Clark Memorial Health has announced that Danielle Conroy, nurse practitioner family medicine provider, will join Clark Primary Care in Clarksville, Ind. beginning in November.
Conroy received her masters of science in nursing at Indiana Wesleyan University in 2019 and most recently worked at Norton Children's Hospital as a registered nurse providing pediatric care on the medical surgical floor specializing in diabetes, respiratory and neurological disorders.
"I've worked as a registered nurse since 2003 and I recently obtained my master's as a family nurse practitioner because of my desire to provide quality medical care to patients of all ages," said Conroy. "Clark Primary Care is the perfect family practice with a long history of quality care for residents in southern Indiana."
"Danielle worked at Norton Children's Hospital for over 15 years and her experience there will benefit her patients at the Clarksville Clark Primary Care office," said Tiffany Sierota, Clark Medical Group CEO.
Conroy will provide a range of services for patients including general health check-ups, preventive care, management of chronic illnesses, immunizations, nutrition education and social health.
Conroy is accepting new patients for November appointments. To schedule an appointment, call (812) 283-4441.