By Greg Paeth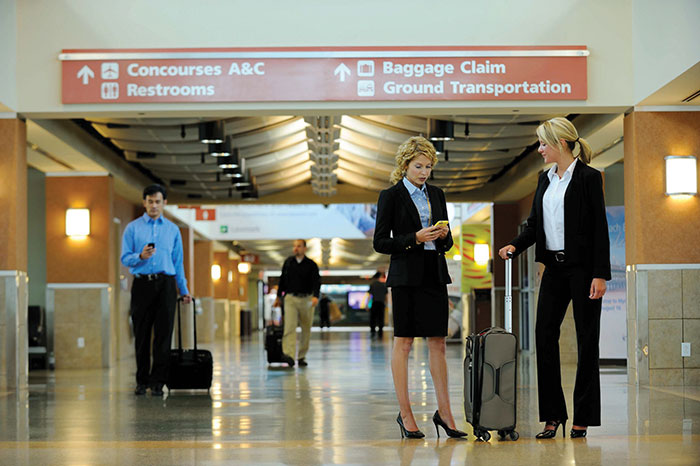 Shipping giants such as Amazon, UPS, DHL and scores of other Central Kentucky companies that work with them didn't invest hundreds of millions of dollars in the state on a whim.

To a huge degree, Kentucky's explosive growth as a major player in logistics and transportation hinges on three words that are near and dear to anyone in the real estate business: "Location, location, location."
The intersection of two major interstate highways, the rapidly growing Blue Grass Airport and a deeply ingrained rail transport network converge to create a region perfectly positioned to deliver goods quickly and economically for companies that have transformed how America shops.
"One of the key features that brings new companies to Lexington and helps existing businesses grow is our logistical advantage of being located at the crossroads of Interstates 64 and 75," said Bob Quick, president and CEO of Commerce Lexington Inc. "Lexington is within a day's drive of more than half of the U.S. market, which means companies like UPS with its largest Kentucky ground hub located near here, can complete ground shipments to 60 percent of our nation's population in only two days."
Besides its crucial role in the UPS shipping network, the ground hub in Lexington is a major employer in Central Kentucky with some 840 employees, according to Commerce Lexington data.
About an hour west on I-64 in Louisville, UPS operates its Worldport, which the company describes as the largest fully automated package handling facility in the world, a $2.4 billion facility that can process an average of 416,000 packages per hour.
Heading north on I-75, the German shipping company DHL has one of its three global hubs at Cincinnati/Northern Kentucky International Airport in Boone County. With a workforce of about 4,200, DHL is sharing its space temporarily with Amazon, the King Kong of online retailing that broke ground in May 2019 on a $1.5 billion distribution center that will be just a Frisbee toss from DHL.
---
IT'S FREE | Sign up for The Lane Report email business newsletter. Receive breaking Kentucky business news and updates daily. Click here to sign up
---
Millions invested in infrastructure
The explosive growth at the Lexington, Louisville and Northern Kentucky airports has attracted plenty of attention from logistics and transportation firms in Central Kentucky, where millions is being invested in roads.
More than $26 million was budgeted for a five-mile section of the U.S. 460 bypass that routes traffic around rather than through downtown Georgetown. The project is scheduled for completion in July 2020.
"This is a major project for Scott County, and an example of what happens when we have a unified team on the state and local level working to improve our infrastructure," said state Rep. Phillip R. Pratt, who lives in Georgetown. "There is no doubt that finishing this bypass
is the most significant need we have
in Scott County."
Another $42 million has been earmarked for the widening from four to six lanes of a section of New Circle Road (KY 4) in Lexington, a project that began in May of 2018 and is scheduled for completion by the end of 2020.
Logistics firms growing in Central Kentucky
One firm that has more than a passing interest in road projects is Longship, a third-party logistics company that plays matchmaker for truckers and truckloads of freight that need to get from point A to point B as quickly as possible.
Kenny Ray Schomp, president and founder of Longship, is the third generation of an entrepreneurial family in Lexington that knows trucks and trucking.
Schomp started the company in 2012 after learning the business in Cincinnati at Total Quality Logistics.
But Schomp isn't satisfied with having a single office in Lexington. He said Longship is expanding early next year, opening for business in Nashville.
Being fortunate enough to have a central location satisfies half of the "right place at the right time" adage, and "right time" translates to business-friendly time zones for shipping, Schomp said.
"I think the Central and Eastern time zones are a perfect place to do logistics. Everybody's up, and at 8 o'clock (in the morning) that's when customers are ready to go," he said.
Schomp said his company is in a good position to top last year's record, when the company handled about 22,000 truckloads.
Another Central Kentucky logistics company, LandCal, is an affiliate of GlobalTranz in Scottsdale, Ariz. The three-year-old Georgetown company is on pace to establish a new sales record in 2019, according to LandCal's spokesperson.
"We came in just shy of a million dollars in sales in the first year, and this year we're going to be just north of $6 million," said Josh Landacre, co-founder of the company with Evan Calvin.
"The location of this intersection (of interstates) and the Central Kentucky region provides access for companies to reach 60 to 70 percent of the population of the United States within a one- to two-day shipping transit. With increased demand of consumers wanting their products faster, we expect this region to continue to experience economic development growth," Calvin said.
Airport continues to see growth
Trucking, of course, isn't the only game in Central Kentucky.
For the seventh consecutive year, Blue Grass Airport set a record in 2018 when it handled 1.36 million passengers, an increase of about 3.4 percent over the previous year. Over the past five years, passenger growth is right around 20 percent, said Amy Caudill, director of marketing and community relations for the airport.
"Blue Grass Airport is an important component of Kentucky's economy," Caudill said. "The airport not only serves as the region's gateway, it provides the commonwealth with an economic impact exceeding $370 million and 3,400 jobs. Excellent air service and connectivity are essential for the business community and future development."
Additional flights to more destinations – Washington Dulles International Airport was added early in 2019 – and airline decisions to use larger aircraft at Blue Grass are a couple of factors that influenced passenger growth.
Blue Grass also is in the process of adding 345 parking spaces, completing the fifth and final phase of a $66 million taxiway improvement project, and building facilities for small plane owners and aviation enthusiasts.
About 25 miles south of Lexington, the Central Kentucky Regional Airport in Madison County "is bursting at the seams with infrastructure" projects, according to Jason Bonham, who manages the small airport that has experienced rapid growth in the number of charter, business and cargo flights, as well as the aviation program at Richmond's Eastern Kentucky University.
The primary ramp at the airport was lengthened to 5,000 feet in 2010, and the construction of a parking pad for planes – a $1.8 million project – is half complete, according to a member of the airport staff. A new 14,000-s.f. terminal building is also planned at Central Kentucky Regional Airport.
Since 2011, nearly $11 million has been spent on improvements at the airport.
Rail for goods, buses for folks
Long before the first airplane got off the ground, railroads crisscrossed the state and they still play a major role moving products and raw materials throughout the commonwealth. The Norfolk Southern slices through the state from north to south in Central Kentucky, where it links up with CSX Transportation and smaller short-line railroads owned by the R.J. Corman Railroad Group, which provides about a dozen rail-related services from its headquarters in Nicholasville, about 12 miles southwest of Lexington.
When the cargo has a pulse, Lextran can provide bus transportation in Lexington. Lextran operates a fleet of 73 buses, including University of Kentucky campus shuttle service. The fleet includes compressed natural gas, battery-electric, hybrid-electric and diesel buses.
Recent data shows that there has been increased ridership in two market segments, according to Carrie Butler, Lextran's general manager.
Ridership has increased on routes that have fast, frequent service and a concentration of jobs and services, such as Nicholasville Road, Butler said. Wheels Transportation, a door-to-door program for the elderly and the disabled, also is growing, Butler said.
In nearby Danville, the DanTran bus service loops around the city six times a day and also provides "deviated fixed route" service for people who live within a half mile of the established bus stops.
Kentucky River Foothills Development Council operates a transportation service in four Central Kentucky counties – Clark, Estill, Madison and Powell. Since 1986, Foothills has provided more than 3 million rides. It even offers a commuter service that provides rides from Winchester to Lexington.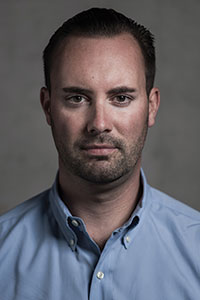 LONGSHIP
1051 Newtown Pike
Suite 160
Lexington, KY 40505
(855) 440-2828
Longship is a third-party logistics (3PL) company specializing in over-the-road truckloads of fresh, frozen, and dry shipments. On-time delivery is their top priority. Through hard work and common sense, Longship has developed into an efficient and trustworthy transportation source for carriers and shippers throughout the United States, Canada, and Mexico. With steady growth and an advantageous business model, Longship plans to expand and will continue to provide uncompromising service and partnerships to our diverse cliental.
AIRPORTS
Blue Grass Airport
bluegrassairport.com
Capital City Airport
Frankfort – cca.ky.gov
Central Kentucky Regional Airport
Richmond – madisoncountyky.us/airport
Cynthiana-Harrison County Airport
ky0i8.com
Georgetown-Scott County Regional Airport
georgetown – scottcountyairport.com
Stanton Airport
Stanton – airnav.com/airport/I50/
Stuart Powell Field
Danville – airnav.com/airport/KDVK
GENERAL AVIATION
TAC Air
tacair.com/jet-a-at-tac-air-lex
BUS TRANSPORTATION
Greyhound
greyhound.com
Lextran
Lextran.com
RAIL SERVICES
Norfolk Southern Corp.
nscorp.com
CSX Corp.
csx.com
R.J. Corman Railroad Group
Nicholasville – rjcorman.com