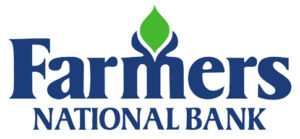 DANVILLE, Ky. — Boyle Bancorp, Inc. and its subsidiary bank, The Farmers National Bank of Danville, announced today plans to acquire Farmers Deposit Bank of Middleburg, a subsidiary of John R. Turner Holding Company. Following completion of the acquisition, Farmers Deposit Bank will merge into Farmers National Bank. The merger is contingent upon customary conditions, including regulatory approval.
The joining of Farmers Deposit Bank with Farmers National Bank will allow the combined organization to more effectively expand products and services with greater customer convenience throughout Casey County, Ky.
Terms of the acquisition agreement between Boyle Bancorp and John R. Turner Holding Company were not disclosed.
In commenting on the transaction, Marty Snowden, president of John R. Turner Holding Company, said, "We're very excited about this transaction with Farmers National Bank. This is an excellent fit for Farmers Deposit, and will enhance and expand its capabilities in Casey County."
Farmers National Bank currently has 10 locations in Boyle, Garrard, Lincoln and Mercer Counties. The merger will add strategic locations in Liberty and Middleburg in Casey County.
Greg Caudill, chief executive officer of Farmers National Bank, noted, "The addition of Farmers Deposit Bank expands our market reach and continues fulfillment of our long-term strategic goals of providing greater customer convenience and service to all our customers throughout Central Kentucky."
Caudill added, "Farmers National Bank and Farmers Deposit Bank share a similar commitment to customers, employees and the communities we serve. We look forward to continuing the tradition of community banking, something we have done successfully for over 140 years. We are anxious to start making new friends and meeting our Casey County neighbors."
The transaction is expected to close during the first quarter of 2020.
Farmers National Bank of Danville is the largest independently owned and operated community banking company in Danville, Ky. The bank is a wholly-owned subsidiary of Boyle Bancorp, Inc., a registered bank holding company.
Boyle Bancorp was advised by Stoll Kennon Ogden PLLC. John R. Turner Holding Company was advised by Frost Brown Todd LLC and ProBank Austin.
Farmers National Bank ranks as the ninth-oldest bank in Kentucky and is celebrating its 140 year anniversary. Banking facilities are located in Danville, Burgin, Harrodsburg, Junction City, Lancaster, Perryville and Stanford.