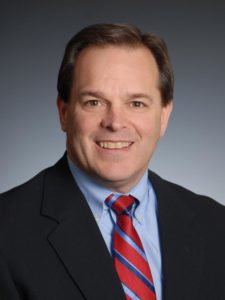 LOUISVILLE, Ky. — Garren Colvin, president and CEO of St. Elizabeth Healthcare in Northern Kentucky, has been appointed by Gov. Matt Bevin to the Foundation for a Healthy Kentucky board of directors for a three-year term.
Colvin has served in his current role since June 2015. During his career spanning more than 35 years at St. Elizabeth, he also has served as chief operating officer and chief financial officer.
He replaces retired Louisville health care executive and attorney Allen Montgomery whose term has expired.
"Garren is known for collaborating with a variety of organizations throughout the region to improve residents' health," said Ben Chandler, president and CEO of the Foundation for a Healthy Kentucky. "He understands not only Northern Kentucky and the health issues that area residents face, he actively pursues partnerships to coordinate and magnify the work being done throughout the region that results in better health care, better health and better quality of life."
St. Elizabeth Healthcare, headquartered in Edgewood, Ky., was founded in 1861 and operates five hospitals and the St. Elizabeth Provider Network.
Colvin is a Northern Kentucky native who earned his bachelor's degree at Thomas More College and his master's in business administration at Northern Kentucky University. He lives in Villa Hills.