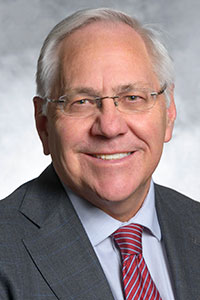 FLORENCE, Ky. — Kentucky Community and Technical College System (KCTCS), which includes Gateway Community & Technical College, is making an investment of $2.7 million over three years to work with businesses to close workforce gaps through a new business-first initiative.
"We want to modernize the way we develop apprenticeships and other workforce training to help businesses grow their own talent and assist students through hands-on training in the workplace while they go to school," said KCTCS President Jay K. Box. "This starts by listening to our businesses leaders, hearing what types of skills their employees need and building a talent solution to meet those needs. Bottom line, we want to help businesses build their bullpens."
Gateway currently works with business partners to provide locally relevant programs. One of the most popular programs is the Kentucky Federation for Advanced Manufacturing Education (KY FAME), which allows students to earn a paycheck while getting hands-on experience and college credit.
KCTCS has more than 400 advanced manufacturing partners statewide and 135 business partners who offer work and learn experiences through KY FAME.
To further demonstrate the commitment to apprenticeship-style programs, Gateway recently hired an apprenticeship coordinator dedicated to leading the programs in Northern Kentucky.
Gateway and KCTCS believe that evolving its model of apprenticeships is a win-win for employers and employees and the next step to support industry in our state. This is part of our role to serve the state as the solution to developing Kentucky's pipeline of skilled workers. According to the U.S. Department of Labor, 91% of apprentices across the country are still employed with their companies after the completing their program.
The foundation of earn while you learn models, like apprenticeships, is the continual building of skills and the ability for workers to obtain higher levels of employment in an occupation or industry. As a result, use and evolution of these models can be tailored to the needs of healthcare, IT, manufacturing, transportation and skilled trades.
"Our colleges are using a business-first model, which means we're laser focused on providing the training businesses need and improving the state's workforce participation rate," Box said. "We train 82 percent of the state's skilled trades workers, but there are many jobs going unfilled because people don't have the training they need. We are here to solve that problem for any Kentuckian who wants a good career."