NEW ALBANY, In. — Baptist Health Floyd has welcomed several new providers to the ever-growing Baptist Health Medical Group network. Three new providers are joining the hospital medicine division as part of an effort to continue providing the best in patient care while managing the steady increase seen in inpatient stays.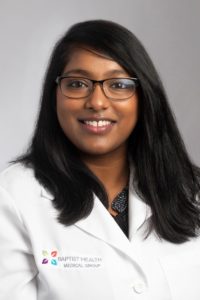 Divya Nallapuram, MD, is an internal medicine physician with a clinical background in general surgery that includes a bariatric focus. Dr. Nallapuram graduated from Northeast Ohio Medical University School of Medicine, and completed an internal medicine residency at Wright State University, Boonshoft School of Medicine. She was the recipient of numerous honors, awards and distinctions and is a published researcher and presenter. Dr. Nallapuram is an active volunteer and current member of both the American College of Physicians and the American Medical Association.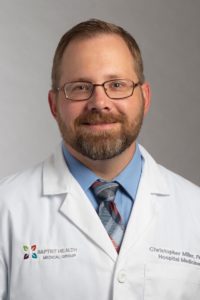 Christopher Miller, PA-C, is a certified physician assistant who has clinical training in the areas of internal medicine and pediatrics as well as emergency medicine. Christopher received his Master of Science in Physician Assistant Studies from Sullivan University.
Michelle Woodward, FNP-C, is a certified family nurse practitioner who completed both her Bachelor of Science and Master of Science degrees in nursing at Spalding University. Michelle offers emergency and family medicine expertise when caring for patients admitted to Baptist Health Floyd.