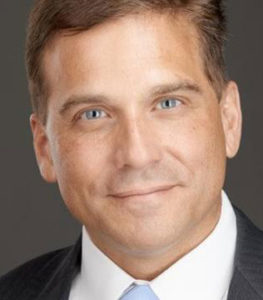 FRANKFORT, Ky. — Following two and a half years of executive leadership at the Kentucky Cabinet for Economic Development, Vivek Sarin, who has served as interim secretary since May, submitted his resignation Monday morning to the Kentucky Economic Development Partnership Board.
Incoming Gov. Andy Beshear takes office Tuesday and will serve as chairman of the Partnership Board, which makes decisions on staffing the cabinet's secretary position.
"It's been a highlight of my career to step from private business into government service and help attract investment, jobs and entrepreneurial opportunity for Kentuckians across the state," said Sarin, an entrepreneur and Louisville native. "Some business people may look at public service as a career detour, but the chance to partner with local developers, utilities and associations to build brighter futures for communities across the commonwealth provides a rewarding experience all its own. I hope more business executives will come forward if called upon to continue improving Kentucky."
Sarin joined the cabinet as executive officer and co-secretary in May 2017. He was named as interim secretary by the Partnership Board in May 2019.
Kentucky attracted a record $22.6 billion in new investment announcements during the past four years, the most in any four-year administration in the state's history. As well in that same time, private-sector companies pledged to create nearly 60,000 new jobs for Kentucky residents. The Beshear administration will assume oversight for continuing that momentum, which includes numerous ongoing recruitment projects now in the pipeline.