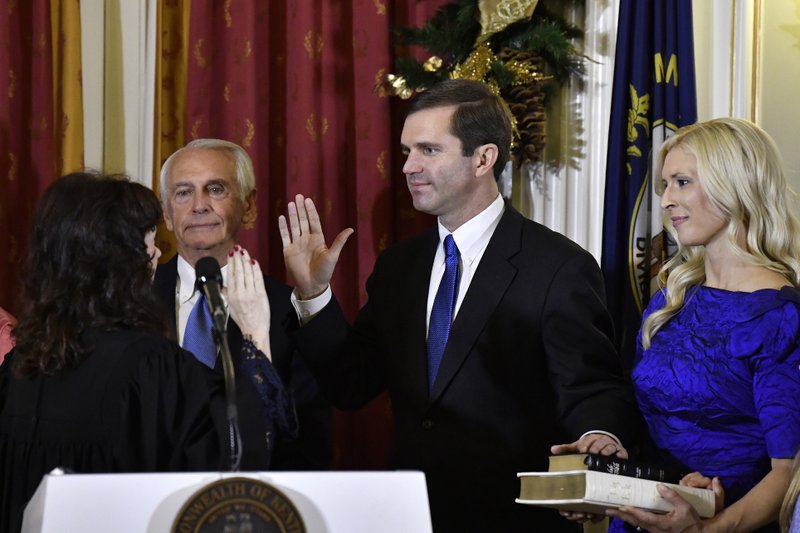 FRANKFORT, Ky. (AP) — Democrat Andy Beshear was sworn in as Kentucky's governor early Tuesday during a private ceremony just after midnight in the Governor's Mansion.
Beshear, 42, follows in the footsteps of his father, Steve Beshear, whose two terms as governor preceded the single four-year term of Republican Gov. Matt Bevin. They are the first father-son duo to serve as governors in Kentucky history.
The middle-of-the-night swearing is customary in Kentucky, to ensure continuity at the head of state government. For more on this story, please go to: APnews.com.