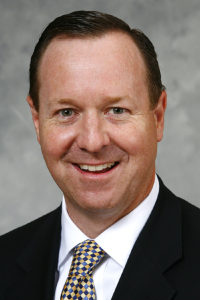 PADUCAH, Ky. — Before leaving office, Governor Matt Bevin appointed a new board member and reappointed another to West Kentucky Community and Technical College's Board of Directors, college officials announced today.
"I would like to congratulate Mr. Chris Roty appointed by the governor to the WKCTC board and to Ms. Donna Pearson for her re-appointment," said WKCTC President Anton Reece. "I would also like to thank outgoing vice chairman, Deborah Edmonds, for countless years of outstanding support to the college."
Roty, president of Baptist Health Paducah, replaces Deborah Edmonds whose term has expired. Edmonds had been on the board since 2009.
The governor also reappointed Murray resident Donna Pearson to the WKCTC board. Both Roty and Pearson will serve for a term expiring April 3, 2025.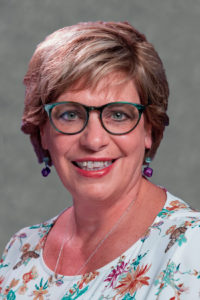 Roty was named president of Baptist Health Paducah in November 2017 after being appointed as interim president since August 2017. He previously served as president of Baptist Health La Grange near Louisville. Roty began his career with Baptist Health in 1994 as an assistant vice president for Baptist Hospital East (now known as Baptist Health Louisville) and was named a vice president in 1996. He earned a master's degree in hospital and health administration from Xavier University and a bachelor's degree in psychology from Albion College in Albion, Michigan.
Pearson is the president and CEO of Pearson Safety Services, LLC with branch locations in Memphis, Tennessee, Jackson, Tennessee, and Murray. Pearson Safety Services, LLC is a global safety, health, and business consulting company specializing in construction, manufacturing, healthcare, and maritime industries. Pearson's background includes over 30 years of professional safety experience in both the safety field and consulting business. She is a charter member of the Associated Builders and Contractors (ABC) Safety Network. She is also a member of American Society of Safety Professionals, WBENC (Certified Women's Owned Business Enterprise), Memphis Minority Business Continuum, State of TN Governor's Office of Diversity Business Enterprise, and Chamber of Commerce member (having won the Emerging Growth Award in Jackson, TN and Murray)
The 10-member WKCTC board is composed of seven community leaders appointed by the governor and three members consisting of elected representatives from WKCTC faculty, staff and student body.