MARKETING
By Gathan Borden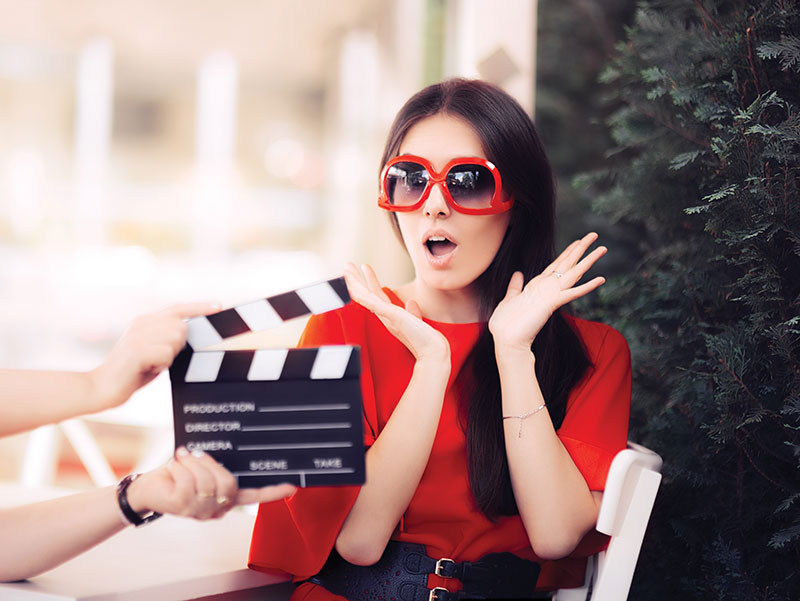 The influencer marketing industry is set to reach $10 billion by the year 2020.
While influencers are all the rage at marketing meetings and roundtables across the world, influencer marketing isn't new – it's just grown exponentially in recent years through the power of social media.
As an '80s baby, I grew up watching TV shows like "The Cosby Show," "Saved By The Bell," "Diff'rent Strokes," "Family Ties," "Full House," "Growing Pains" and "Alf." I wore brands like Adidas (with the fat laces), Eastlands, Ocean Pacific and Swatch. A lot of my decisions on what I purchased were based on the commercials I saw watching celebrities from my favorite shows: Michael Jordan and Wheaties, Bill Cosby and Coca-Cola; even Tony the Tiger had me wanting to try Frosted Flakes. Those celebrities and others were the original influencers.
Fast forward to present day, and the conversation around influencer marketing is still prevalent and relevant. Only this time, the influencers are your next-door neighbor or the tech-savvy friends of your kids.
We define influencer marketing as a form of marketing that involves celebrities or influential industry experts tasked with selling a product. The rise of social media has given birth to the term "social media influencer," where brands work with people who have huge followings on various social media platforms to sell a product.
---
IT'S FREE | Sign up for The Lane Report email business newsletter. Receive breaking Kentucky business news and updates daily. Click here to sign up
---
Studies show that 74% of people trust social networks to guide purchasing decisions, so now companies are seeking to understand the impact of influencers and how to work with them. But let me offer you this one piece of advice when it comes to influencers, and it will be the most important thing you read in this article:
"There is no ONE WAY to work with influencers."
Oftentimes companies will reach out to their industry colleagues to get advice on how best to work with influencers, but given the varying budgets, staff sizes and resources available, each company will give them a different answer, which is why I always say there is no one way to work with influencers. Instead, allow me to give you some advice and insight that can help you define how your company can work with influencers.
Here are five tips to help you:
1. Make sure your company has an internal consensus for how you define an influencer. In today's marketplace, anyone can be an influencer. The key is really determining if you think they can actually "influence" someone to purchase your product. With 49% of consumers depending on influencer recommendations, I am of the belief influencers are a big part of the marketing funnel, and their greatest asset is content creation. I actually define them as content creators and use them in that capacity versus solely relying on them to influence people to purchase because, let's be honest, ours is not the only product they are selling.
2. Create a specific contract with deliverables for each influencer. Before you begin, start with the end in mind. You need to have a clear vision of what you want from each influencer you work with. Each influencer has a niche in terms of content they cover and assets they can create for various platforms. The key here is finding what you are missing and working with them to fill your content holes. If you are missing photography, put a greater emphasis on that. If you are missing written articles, then put a greater emphasis on that. In the end, the contract should be mutually beneficial.
3. Decide what your office can and will offer in terms of compensation. To pay or not to pay? That is the question. Compensation is monetary and non-monetary, and while some companies pay in the form of money, others pay in the form of products, tickets and access to events. Whatever it is, you need to make it clear not only within the office, but with the influencer you are working with. Again, there is no right or wrong way to do this, but I think we can all agree that no one in this world works for free.
4. Don't ignore the people in your own backyard. Because of social media, there is now a rising class of influencers you can tap into locally, termed as "micro-influencers." These are individuals who may not have huge followings in terms of numbers, but have highly engaged followers and they are local to the community in which your company does business. Finding local influencers can be relatively easy, because most of them could be existing customers, and would be more than happy to assist you in your marketing efforts.
5. Cultivate your influencer relationships for future opportunities. We are all familiar with the idea of "6 degrees of separation," and I would even argue that within the influencer world that number is even smaller. Most influencers travel with and know other influencers, so use those relationships to build more relationships with influencers across the world. You can work with your local influencers to help connect you with out-of-market influencers.
Remember, marketing is a marathon, not a sprint. Influencers are now an additional water stop during the race, so whether you are beginning your journey into influencer marketing or even if you've been doing it for years, just remember: "There is no ONE WAY to work with influencers."
---
Gathan Borden is vice president of marketing for visitLEX.