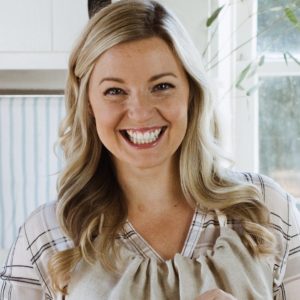 LOUISVILLE, Ky. — Greater Louisville Inc. will the Thomas A. Edison Award to celebrity chef Damaris Phillips at the upcoming annual meeting, presented by Baird, on Thurs., Jan. 23.
The Thomas A. Edison Award was created in 2001 to recognize an outstanding former Louisville resident who has successfully pursued their career while keeping this community close to their heart. It is designed to celebrate these leaders and recognize the widespread impact this region has had on the world. This year the award is sponsored by Jefferson Community and Technical College and the Kentucky Community and Technical College System.
"GLI recognizes chef Damaris Phillips as a global ambassador for Louisville's unique culinary scene, which has a locally made, farm-to-table focus influenced by culinary adventure and the diverse neighborhood flavors of Vietnamese, Italian, French and Korean cuisines," said Kent Oyler, president and CEO of GLI. "We are very proud of chef Phillips and we look forward to honoring her later this month at our Annual Meeting."
Phillips is a celebrity chef who can currently be seen on the Food Network co-hosting The Bobby and Damaris Show with Bobby Flay and Southern & Hungry with Rutledge Wood.
As the 2013 winner of Food Network Star, she impressed judges with her fresh take on Southern cuisine and won over the audience with her impeccable charm. She then went on to host her own show, Southern at Heart, for five seasons. Phillips can also be seen on several other shows on the network, including Guy's Grocery Games, Kids BBQ Championship, Cooks vs. Cons, Bakers vs. Fakers, Celebrity Food Fight, and others.
A Louisville native, Phillips graduated from Jefferson Community and Technical College with a degree in culinary arts. One of five kids, he learned to cook at an early age and was responsible for cooking one night a week for her large family. Phillips uses her wit and her updated take on Southern cuisine to pack a one-two punch in the kitchen. Her first cookbook, Southern Girl Meets Vegetarian Boy was released by Abrams Books in October 2017.
Phillips uses the national stage to highlight her hometown. Her role in the national and local culinary scene and willingness to share the flavors of our region with the world personifies the Thomas A. Edison award.
Unlike some awards, the Thomas A. Edison Award is not automatically presented each year. Rather, it is awarded in recognition of extraordinary achievement and commitment to our community. Past winners include Chef Edward Lee, Charles Brewer, founder of Mindspring Enterprises; Joan Herbig, CEO, XcelleNet, Inc.; Shelby Bonnie, founder of CNET; Jeffrey R. Immelt, chairman & CEO of GE; Joseph P. Clayton, chairman, Sirius Satellite Radio; My Morning Jacket, Eleanor Griffin, editor-in-chief, Cottage Living Magazine; and Dean Fearing, chef/partner, Fearing's Restaurant.
The Thomas A. Edison Award will be presented at GLI's annual meeting, presented by Baird, on Thurs., Jan, 23 at 6 p.m. at the Kentucky International Convention Center located at 221 S. Fourth Street in Louisville. Delivering this year's keynote will be Henry Timms, co-author of the international best seller New Power: How Anyone Can Persuade, Mobilize and Succeed in our Chaotic, Connected Age and founder of the #GivingTuesday movement. In his high-energy presentation, Timms will explain how the technological revolution has made possible surging new forms of civic, social and business power that operate quite differently from the leadership models of our past and present – models we must better understand to drive success across greater Louisville.
To register to attend the annual meeting visit www.greaterlouisville.com/events.