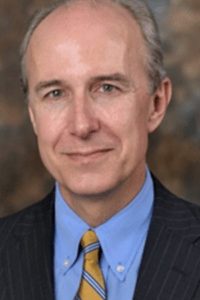 LOUISVILLE, Ky. — Louisville's Center for Nonprofit Excellence has named Garrison Cox as its new senior director for strategic communications and marketing. CNPE provides training, consulting and advocacy for more than 2,200 nonprofits in Greater Louisville.
An attorney with an MBA in finance, Cox has had a varied career. Most recently, he spent over five years as the director of corporate communications for Hilliard Lyons, the investment advisory firm that Baird acquired in October of 2019. There, he was responsible not only for internal communications for the 1,200-employee firm and its trust company but also for most client communications and marketing content writing.
Cox also spent 15 years at Mercer Human Resource Consulting, where he held roles in web management, specialized report editing, marketing project management and thought leadership coaching.
Before joining Mercer, Cox practiced law both in local law firms and in-house at Brown-Forman Corporation, primarily in corporate and securities law. He has helped clients either issue or repurchase more than $1 billion in securities and has handled joint ventures on three continents. He has also instructed other attorneys in state securities law and in clear legal writing.
Cox also has decades of experience as a board member for local nonprofits, including Habitat for Humanity of Metro Louisville, Kentucky Opera and WaterStep (which he incorporated 25 years ago).
"We are so excited to have Garrison join us," said Ann Coffey, CNPE's CEO. "This is a critical role, and he brings obvious strength to our communications and marketing functions. But his legal and business acumen also make him what I call a 'diagonal thinker' – he sees connections not obvious to others. And his experience in the nonprofit sector means that he will be able to hit the ground running.
"Communication will be key in engaging our members and other stakeholders now because the nonprofit sector is in a time of dynamic change," explained Coffey. "CNPE is embarking on a strategic planning process that will define our next chapter of work. Our members have made it clear that they expect CNPE to step up and fill a bigger role. It's increasingly urgent for us to find areas of synergy, and Garrison will help us convey our mission powerfully and consistently."