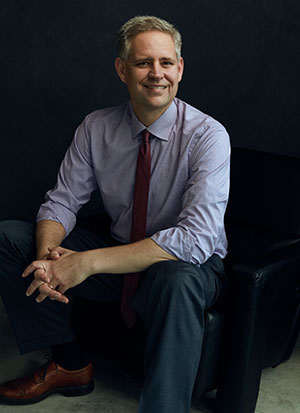 LOUISVILLE, Ky. — The Glenview Trust Co. has elected William C. Carstanjen to its board of directors. He was elected unanimously by the members of the board on Dec. 19, 2019. Carstanjen is currently CEO of Churchill Downs Inc.
Carstanjen brings professional experience from two international corporations with prominent presence in Louisville, GE and Churchill Downs Incorporated (CDI). At CDI, Carstanjen has led the company's diversification strategy into online wagering on Thoroughbred racing via TwinSpires.com and into regional casino gaming as well as helped lead the growth of the Oaks and Kentucky Derby events.
"We are pleased to welcome Bill as the newest director to The Glenview Trust Company board," said board chair J. David Grissom. "Filling the seat left vacant by the death of David Jones Sr. earlier this year was an important undertaking and we are fortunate to have Bill and the exceptional experience and perspective he brings to the board."
Carstanjen is the chief executive officer of Churchill Downs Inc. and a member of its board of directors. Prior to becoming the CEO in 2014, Carstanjen served as the president and COO for several years. Carstanjen joined Churchill Downs in 2005 as executive vice president, chief development officer and general counsel. Prior to joining Churchill Downs, Carstanjen was an executive with General Electric. Carstanjen began his career as an attorney in New York with Cravath, Swaine & Moore LLP.
Carstanjen joins the Glenview Trust board of directors that currently includes Robert C. Ayotte, Tawana Edwards, Sandra Frazier, J. David Grissom, Ronald J. Murphy, W. Austin Musselman Jr., Scott Neff, R. Alex Rankin and Leonard M. Spalding Jr.