By Greg Paeth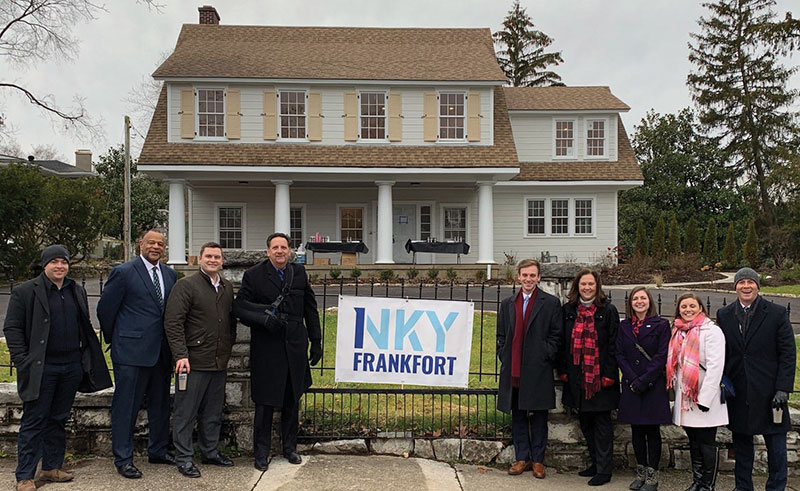 Based on a long list of nuts and bolts metrics and far less objective anecdotal evidence, it would seem that Northern Kentucky – as a region – should be thrilled with its position as one of the most vital and vibrant areas of the state.

But the eight-county region that's thrived for generations as a critical component of the largest metropolitan area that reaches into the commonwealth is far from content with the status quo.
The Northern Kentucky Regional Alliance, working with some 20 companies and institutions that have played huge roles in Northern Kentucky's growth and prosperity, has announced two highly tangible brick-and-mortar projects that are designed to address intangible problems that go back generations.
The two-year-old Alliance purchased a home in Frankfort that has been christened "1NKY" and transformed into a kind of headquarters for Northern Kentuckians who want to drive home the message to lawmakers that the region can speak with one voice and a single purpose on many critical issues.
Karen Finan, president and CEO of the alliance, said her organization is leading the 1NKY campaign in an effort to develop "aligned growth strategies" and share some services so that the combined organizations can have a greater impact in the region.
The building in Frankfort "… offers a branded location where sponsoring organizations and businesses can convene, strategize, advocate and provide collective impact," Finan said.
Jack Moreland, president of Southbank Partners in Newport, an economic development agency that works in six river cities and supports the "1NKY" effort, provided some historical perspective.
"The area is divided into three different counties, and because of that it means that the powers that be in Frankfort have a difficult time knowing where the final authority is," Moreland said.
"Does the power lie with the county judges?" asked Moreland, referring to the top elected officials in the three largest counties: Boone, Campbell and Kenton, which have a combined population of about 398,000. "Or does it lie with the mayors of the larger cities? Exactly where does the power base lie so they (in Frankfort) can get some sort of definitive answer (on regional priorities)?"
"This is something that the region has recognized for a long time and there's going to be a renewed emphasis on that," said Brent Cooper, president and CEO of the Northern Kentucky Chamber of Commerce, commenting on the long-held perception that the region lacks political clout in the state capital.
"We want to spread the word around the state and around the region that Northern Kentucky matters," added Cooper, whose 1,500-member-plus organization is one of the leading supporters of 1NKY.
---
IT'S FREE | Sign up for The Lane Report email business newsletter. Receive breaking Kentucky business news and updates daily. Click here to sign up
---
The second tangible project is an office building proposed for Covington that would become headquarters for a number of "growth organizations" that focus on development in the region. Besides Southbank and at least part of the chamber staff, the building might become the home base for the Catalytic Development Fund of Northern Kentucky, the alliance and the Northern Kentucky Tri-County Economic Development Corp.
Finan, who made a presentation to the Covington City Commission in the fall, declined to say which organizations might move in because no agreements have been signed and the building, at this point, is merely under discussion.
Like Finan, Cooper stressed the importance of unity in the region.
"When we really act as one Northern Kentucky, we really can have an impact on the state," said Cooper. He pointed to the 2019 election results and the chamber's get-out-the-vote campaign as ample evidence about how the region can deliver at the polls. A number of analysts at the local, state and national levels said former Gov. Matt Bevin's inability to retain his strong support in Northern Kentucky might have been the primary reason why he lost to Andy Beshear.
"We want our political influence to be as strong as our economic impact in the state," said Kristin Baldwin, vice president of public affairs and communications for the chamber. As if they had said this sentence a thousand times before, Cooper and Baldwin, who were interviewed together, said in unison: "We feel like we're often overlooked."
Chamber board chair Dan Cahill had stressed the importance of the region speaking with one voice during his keynote address at the organization's annual dinner in September.
Nearly everyone who was interviewed for this story stressed the importance of the Cincinnati-Northern Kentucky International Airport (CVG), where fares have dropped as dramatically as the number of direct flights has risen.
Baldwin said companies that used to send one person to the region on business could now afford to send two or three because ticket prices have decreased. Cooper said he knows firsthand that ticket prices are about half what he used to pay when Delta dominated the airport.
Another long-standing intangible problem for the region revolves around its image and identity, and how it defines itself.
As part of the Cincinnati metropolitan area, the question sometimes becomes whether it's more North than South and whether its primary loyalties might be to Cincinnati rather than the commonwealth.
Lexington is known for horse farms and bourbon and Louisville is home to the Kentucky Derby and also has ironclad links to distilling, said Eric Summe, president and CEO of the Northern Kentucky Convention and Visitors Bureau.
"In 2013 we did a rebranding (when)… our slogan was, 'The southern side of Cincinnati,' and we felt that if your branding is that you were next to something else, maybe we ought to take another look at it," Summe recalled.
Summe acknowledged that developing a memorable phrase that describes Northern Kentucky was challenging.
"We tried to come up with a hook that represented our region and we couldn't come up with one," said Summe, who rattled off a long list of attractions in the area, including professional sports, museums in Cincinnati, historical sites, significant architecture, first-rate restaurants and bars, and the region's relatively recent status as part of the Kentucky Bourbon Trail Craft Tour, where five distilleries throw open their doors for an offshoot of the state's popular Bourbon Trail Tour.
A fairly new attraction is what the tourism bureau promotes as being on "The Edge" of bourbon country, where five distillers and a number of bourbon-centric bars hope to attract travelers who might be headed south for the Bourbon Trail.
The first Edge conference and two-day festival were held in October.
While being directly across the Ohio River from Cincinnati may be an impediment to establishing a distinct identity for Northern Kentucky, the location also has numerous advantages.
"We are part of the Cincinnati experience and we would be foolish to not leverage that," said Cooper. He said he'd be perfectly happy if visitors stayed at the Hotel Covington, had a beer at the nearby Braxton Brewery or a glass of bourbon at the New Riff Distillery in Newport, and then walked over the Roebling Suspension Bridge in Covington to see a Reds or Bengals game "or a world-class art museum or a Broadway show. We are leveraging that we are in close proximity to that – we're not ignoring it."
"I think we should probably celebrate that as much as we can because there are a lot of great things going on just across the river and I think we complement those and we want to be seen as equal partners," Moreland said.
Summe and Pat Frew, executive director of the Covington Business Council, both pointed out that one of the next major projects in the region will be the redevelopment of the Internal Revenue Department service center property in Covington.
"To see 23 acres of riverfront property in some form of development down the road creates almost to me an ultimate quality of place (opportunity), depending on how it's developed," said Summe, whose agency covets one corner of the property so that the Northern Kentucky Convention Center can expand.
Frew pointed out that the site has plenty of potential for a variety of reasons, including its proximity to downtown Cincinnati.
"Northern Kentucky's role as a vibrant part of the Greater Cincinnati region is important to the way outsiders view us nationally," said Frew, whose organization has about 400 members. "Cities that possess walkable communities rise to the top of the list for potential residents and businesses. To have the Covington riverfront within a 10-minute walk of the Banks (on Cincinnati's riverfront) … is significant."
Other regions of the state or parts of the country might find it difficult to shed any tears of sympathy for Northern Kentucky. It's part of a three-state metro economy with Ohio and Indiana that ranked 29th in the country when it recorded a gross domestic product of more than $138 billion in 2017, the last year for which the U.S. Commerce Department has data. Just under $20 billion – about a tenth of the state's GDP – was produced in Northern Kentucky.
In addition to the 398,000 people in the three largest counties, there are about 90,000 people in the other five Northern Kentucky counties. That
total adds up to about 11% of the state's population.
---
Why we love NKY life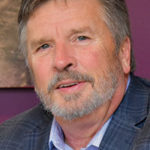 "What I really love about Covington is that throughout our urban renaissance, so far, we have been able to hang on to our authenticity, edginess and our quirky imperfections. When you walk down a sidewalk in downtown or Latonia, you can see and feel our socio-economic, racial and other forms of diversity. Our urban grit and flaws that are on display signal loud and clear this place is real, the people are real, the challenges are real, and most importantly, the opportunities here are real, too." — Tom West, economic development director, Covington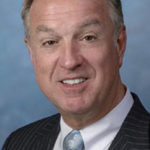 "I love our beautiful state and here's why Northern Kentucky tops off the commonwealth. The northern counties have beautiful rural areas that offer scenic Ohio River vistas, old growth forests and quality parks. No other part of Kentucky is home to professional sports of baseball, football and soccer. Broadway series arts and one of the top zoos in the U.S. are also minutes away, and we are home to the fastest growing international airport in the country. But most of all it is our amazing people who make our community a place to call home." — Gary W. Moore, Boone County Judge/Executive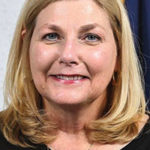 "There is a unique charm to living in Northern Kentucky. We are small-town enough to be closely connected to each other, and big-city enough to provide every employment, shopping and dining experience you could want. While people come and people go from our communities, they continue to call Northern Kentucky 'Home Sweet Home,' y'all." — Diane Whalen, Mayor of Florence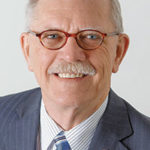 "I love living and working in Covington because – even as the City is constantly changing – it never loses its authenticity. Covington is crackling with an energy that entices people and businesses to move here, and – once here – they fall in love with our historical buildings, the walkability of our downtown, the friendliness of our people, and all the great places to eat and drink." — Joe Meyer, Mayor of Covington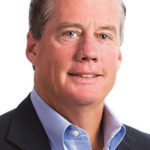 "This region provides us with access to top talent. With many large corporations in the Tri-State, along with multiple colleges and universities, a large part of our success has been driven by top recruits from this area." — Kerry Byrne, president, Total Quality Logistics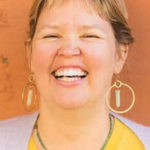 "I am extremely grateful to be building my businesses in Northern Kentucky. It's given me opportunities that I couldn't have imagined over the last seven years of building here. The people who feel like family, the community who believes in me, and the opportunity to share stories and space means everything to me." — Rachel Grubbs DesRochers, CEO/Chief Gratitude Officer at Grateful Grahams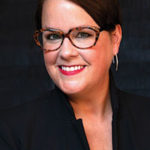 "Northern Kentucky is home for me and my family. Northern Kentucky is urban, suburban, rural – a little bit of everything, sprinkled generously with our uncommon charm. I'm so proud of who we are, and our future together as a region." — Nancy Grayson, President, Horizon Community Funds
---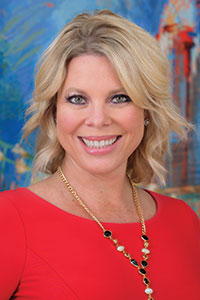 REDI Cincinnati
3 East Fourth Street, Suite 301
Cincinnati, OH 45202
(513) 562-8474
The Regional Economic Development Initiative (REDI) Cincinnati is the first point of contact for companies locating or growing in the 16-county region at the heart of Southwest Ohio, Northern Kentucky and Southeast Indiana. It is supported by top business leaders and community partners, and staffed by a team of economic development experts who are passionate about where they live.
---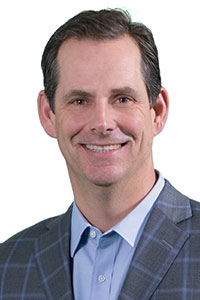 Northern Kentucky Tri-County Economic Development Corp. (Tri-ED)
300 Buttermilk Pike,
Suite 332
Fort Mitchell, KY 41017
Northern Kentucky Tri-ED is the primary economic development company for Boone, Campbell and Kenton counties, providing marketing, business retention and expansion, and entrepreneurship services for the region. Tri-ED markets and promotes Northern Kentucky on a national and international basis as a desirable location for new or expanding businesses.
---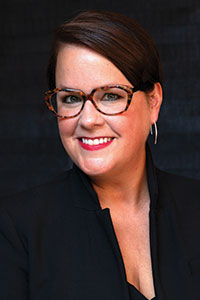 Horizon Community Funds of Northern Kentucky
50 E. RiverCenter Blvd.,
Suite 430
Covington, KY 41011
(859) 757-1552
Horizon Community Funds of Northern Kentucky is a community foundation that builds philanthropy in Boone, Campbell and Kenton counties. It serves as a charitable concierge to its Northern Kentucky neighbors, whether they give personally, as a family, or as a business. Horizon's goal is to build the resource base for Northern Kentucky needs such as social services, urban revitalization, education, health and wellness, the arts and more – now, and into the future.