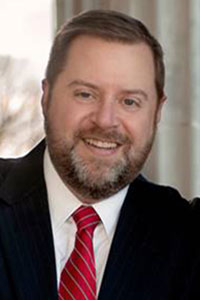 BOWLING GREEN, Ky. — Brad Wheeler has joined the financial services firm Level Four Wealth Management as wealth advisor to the Bowling Green team, Steve Wheeler, managing director, announced Monday.
As a member of the wealth management team, Wheeler's responsibilities will include providing brokerage, insurance and advisory services for Level Four clients. Level Four's Bowling Green location is at 922 State Street, Suite 100, downtown on the Square.
Wheeler graduated from Western Kentucky University with a bachelor's in accounting and a master's in business administration. He has spent the last 20 years in financial management and administration at WKU, most recently as the assistant vice president of business services and real estate.
Licensed as a certified public accountant and a chartered global management accountant, Wheeler strongly believes in community advocacy. He has served on several nonprofit boards and has received multiple awards for his community support.
Wheeler currently supports Leadership Kentucky, United Way of Southern Kentucky and Bowling Green Noon Rotary programs. He currently lives in South Warren County with his wife Julie and son, Hudson.