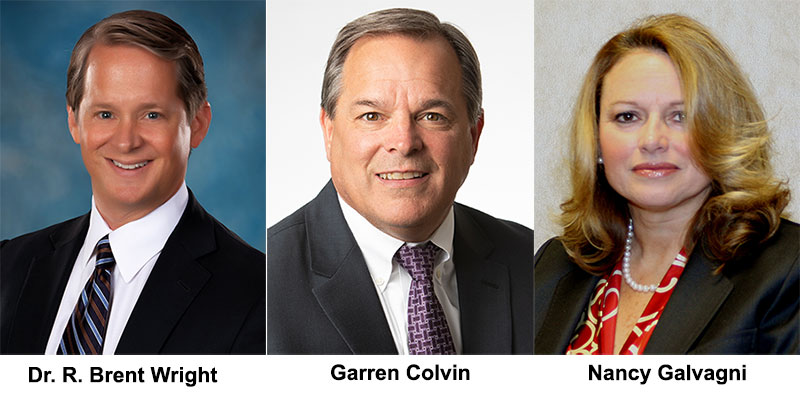 By Dr. R. Brent Wright, Garren Colvin and Nancy Galvagni
Although our battle with the coronavirus pandemic is not over just yet, much of the state's attention has shifted toward how best to reopen our businesses and economy.
While healthcare facilities have always remained available to care for urgent and emergent patients, the Beshear administration recently released guidelines for the phased reopening of other healthcare services through May 27. These will eventually include outpatient procedures, laboratory and diagnostic testing, ambulatory surgery, inpatient and outpatient surgery, and invasive procedures. The measures announced were designed with the health and safety of patients and care providers in mind.
After not being able to attend most medical appointments in person for weeks, it's normal to be a little apprehensive. But hospitals and physicians, as well as nurses and other frontline staff, are taking precautions to keep you and your family safe, while still providing the care you need to stay healthy. KMA and KHA recently partnered to produce a public service announcement that highlights some of the changes to the care setting you may encounter, which is available for viewing at kyma.org/covid19.
During this time, telehealth will remain an option for non-urgent/emergent needs. Many insurers, along with the government, have relaxed rules to allow greater utilization of the service, such as allowing appointments to be conducted over the phone, no smartphone or video capabilities required. Be sure to ask your physician and check with your insurer about whether a telehealth visit is right for you.
If you do need to visit a hospital or physician's office in person, the appointment may look a little different than it did a few months ago. You will be asked to wear a mask, and waiting rooms and lobbies may not be used. Instead, you may check-in virtually and wait in your car until it is time for your appointment. Proper social distancing of at least six feet will be required once inside, and visitors will be limited to those accompanying a minor or a vulnerable person. You will be encouraged to wash your hands frequently with soap and water or use an alcohol-based hand rub. Glass or plexiglass barriers may separate you from front office staff, and there is a possibility you may have your temperature checked or be asked to take a COVID-19 test prior to a procedure.
While these things may make your visit to a hospital or physician's office look different than it did a few months ago, they are being implemented with your health and safety in mind. Providing excellent care in a safe manner has always been our top priority, and even though some of the logistics in the healthcare setting have changed, the quality care you will receive has not. Kentucky's hospitals and physicians are ready and willing to care for you and keep you safe at the same time, whenever your need may arise.
---
Dr. R. Brent Wright is president of the Kentucky Medical Association. Garren Colvin is chair of the Kentucky Hospital Association Board of Trustees. Nancy Galvagni is president of the Kentucky Hospital Association.