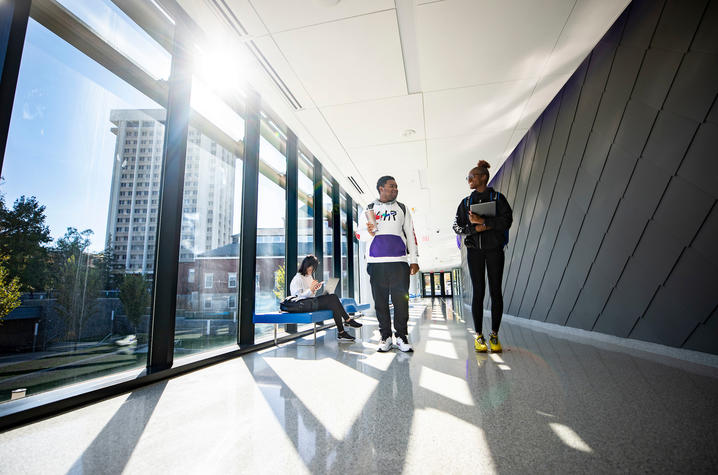 LEXINGTON, Ky. — To better serve the University of Kentucky at large, the Unconscious Bias Initiative (UBI), housed within the Office for Institutional Diversity (OID), has expanded its unit and has been refocused as Inclusive Excellence and Diversity Education (IEDE). The establishment of the refocused office reflects the greater role OID plays on campus, providing outreach, information and support to the entire university population.
Deeply connected to the university's institutional mission to promote diversity, inclusion and human well-being for the Commonwealth of Kentucky and beyond, the unit hopes to be a sustainable program that adequately prepares the campus community to be successful in a rapidly changing world by developing a new awareness of unconscious frames of reference, to become more inclusive and equitable.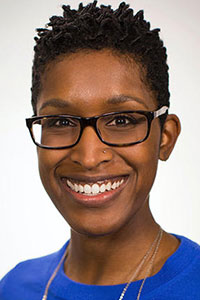 IEDE is led by Nicole Martin, who previously worked for the Lewis Honors College as director of academic affairs, a member of their faculty and serving as the college's alternate diversity and inclusion officer. Prior to that role, Martin worked with the Center for the Enhancement of Learning and Teaching (CELT) as a faculty instructional consultant supporting the Critical Conversations Around Race and Teaching initiative. During that time, Martin facilitated workshops for instructors across campus focused on developing equitable teaching practices in the classroom — from syllabus design to navigating difficult dialogues around race with students.
With a rich background in diversity education, for the last several years at the university, Martin has served as a voice for equity and inclusion on campus. In her new role, Martin will continue to mobilize action to achieve the university's collective aspirations as she oversees the development and implementation of UBI as well as expanded offerings for those who want to pursue additional learning opportunities related to bias and discrimination.
To learn more about the expanded unit, we sat down with the new director and Brittany Gollihue, administrative coordinator for IEDE.
UKNow: Why was there a need for an expansion of UBI?
Martin: The UBI began in 2016 as part of campuswide efforts to fulfill the goals outlined by UK's 2015-2020 Strategic Plan. On the heels of a transition last summer, OID found an opportunity to more deeply engage the work of unconscious bias around the university's educational mission. This shift broadens the scope of UBI so that is becomes part of an ethos of work on this campus to enhance equity. Before, UBI was a stand-alone offering. Under IEDE, unconscious bias becomes part of an expanded, sustained and collaborative effort to enhance equity across campus.
UKNow: What is IEDE's purpose and mission and how will that differ from those of UBI?
Gollihue: IEDE is committed to supporting the broader mission of the University of Kentucky's strategic plan and OID. We serve the university as a centralized educational unit for expanding diversity, equity and inclusion initiatives. Our work is rooted in an organized effort to create a campus community invested in exposing, challenging and minimizing the effects of interpersonal and institutionalized discrimination.
We recognize that the work of anti-discrimination is an ongoing pursuit. As such, we take a critical and educational approach to all programming, initiatives and resources provided through our office. While IEDE offerings can function as independent services, they are most effective when considered and incorporated as part of a larger strategic employee development plan or curriculum.
IEDE differs from UBI in some of the key points emphasized in our mission and purpose statements. Our approach expands the UBI focus on individual and interpersonal discrimination to include the institutional systems that reinforce them. In addition, IEDE brings an interdisciplinary perspective to UBI, which has been limited to the field of psychology for several years. Part of our charge is to uncover how unconscious bias affects us all — from nursing to engineering, business, humanities and agriculture, to name a few of our fields. Whether you are student, staff, faculty, or administrator, unconscious bias is likely present in your daily life.
UKNow: What are your goals for this new office, and how do you hope to grow the office over the next few years?
Martin: Due to campus response to COVID-19, much of our growth over the next few years will be dependent upon our ability to form strong partnerships with those committed to equitable practices across campus. (This would be true without the current health crisis, but it feels especially critical now). As a centralized administrative unit, we have the unique opportunity to work with everyone who is associated with UK: students, staff, faculty and administrators on both the main side of campus and the medical side, as well as those working in UK extension offices across all 120 counties in the state of Kentucky. To put the scope of our charge in numbers: our team of two works in service of more than 50,000 people.
More than just our ability to make sure that we reach every member of the UK community, our partnerships with others will serve as a reflection of the type of work we know is needed to effect substantive change. One of the primary interventions that I try to reinforce when talking with others about the work out of IEDE is that this is not training. The work of our office is about learning and — most importantly — unlearning. When people seek the services of our office, I want them to know that they are asking for an education on "anti-" work — anti-bias, anti-oppression, anti-discrimination. We are invested in helping to develop oppositional practices. It is oppositional work.
This means that we are going to ask folks to make a change. Now, whether or not somebody is open to making that change is really up to the individual. And while I recognize there are many reasons why someone would be unable (or reluctant) to embrace this call for unlearning, my office is committed to insisting on and inviting change wherever we are asked to show up. We do so because we know the work is that important. And we know there are many others across campus who also believe this to be true.
Gollihue: We seek to establish ourselves as a trusted source for diversity and inclusion programming. We hope to expand our revised UB workshops into a tiered series of initiatives that offers more advanced content for individuals who have completed our introductory workshop on Developing a Language for Unlearning.
UKNow: How can the campus community get involved and interact with IEDE? 
Martin: One way to stay up to date on IEDE offerings is to visit our website, www.uky.edu/iede. Those who are interested should also sign up for our monthly newsletter, which shares updated and relevant information about a range of topics related to bias and discrimination.  And for general inquiries, email us at [email protected].